Benefits of blockchain for business and public sector
Despite the buzz around blockchain (thanks to bitcoins), many may not fully understand it. Acronis' Mark Shmulevich explains what this new technology is and its benefits.
This vendor-written piece has been edited by Executive Networks Media to eliminate product promotion, but readers should note it will likely favour the submitter's approach.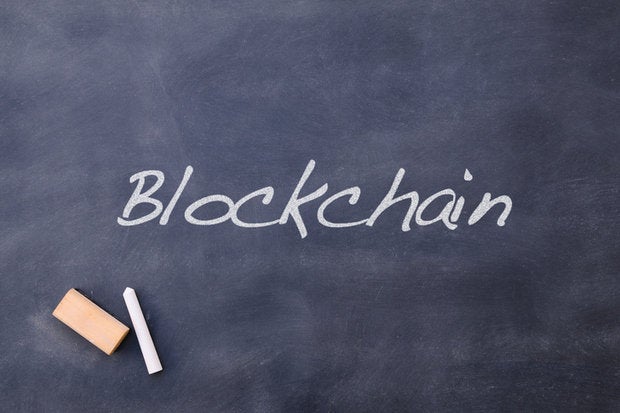 Blockchain technology has potential to improve efficiency, productivity, security, and transparency of traditional industries in the country.
But first, what is blockchain? Blockchain is a robust peer-to-peer distributed system of record keeping primarily associated with Bitcoin crypto currency. It was designed to ensure that all transactions could be easily verified by all involved parties.
Just like the name says, each record within the blockchain represents a "block" of information linked to other blocks within the "chain" in such a way that cannot be modified. Each time a new block is added, the system runs a series of cryptographic checksum tests to verify the integrity of other blocks.
Because of its peer-to-peer architecture, and the inherent ability to validate transactions, blockchain has potential to reduce costs associated with third party trusted intermediaries and improve transaction speed.
For example, in banking, such trusted intermediary can be a credit card company, which transfers funds from customers' accounts to an acquirer's bank. With blockchain, transactions take place directly between customers and the acquirers, and all parties have access to valid and undisputed records of these transactions.
While the blockchain technology is still perceived as young, it's taking the world by storm. According to CoinDesk and Deloitte analysis, over a billion dollars in venture capital has been allocated to blockchain-related startups worldwide, most of it in the last 12 months.
The world's largest banks such as JPMorgan, Citi, BNP Paribas, Wells Fargo, ING, and MacQuarie have joined in a global consortium led by New York-based financial tech firm R3 to discover new ways to use blockchain in financial markets, Reuters reported.
Technology powerhouse Microsoft has recently launched a cloud-based blockchain platform allowing financial institutions to experiment with the technology. Blockchain is going to revolutionize every major industry.
Locally, the Government of Singapore has urged businesses and regulators to monitor blockchain developments in the financial sector. But the scope of blockchain goes beyond the banking system. Logistics, health, retail, security, and other industries, can all benefit from a new way of conducting business as it provides a much needed tool to maintain productivity in a country with an aging workforce, in line with the country's Smart Nation Program.
In logistics, blockchain has a capacity to secure and automate the entire contract administration process. Together with the smart contracts protocol, which enables contracts to be executed automatically when certain conditions are met, blockchain reduces margin for error and eliminates the need for additional checks by offering irrevocable record-keeping mechanism and inherent ability to track and verify every transaction. If a cargo load goes missing, blockchain records would show exactly where things went wrong.