Five trend predictions for IT in 2017
Though it is becoming harder to predict what is going to happen in the years to come, businesses are looking to take calculated gambles.
This vendor-written piece has been edited by Executive Networks Media to eliminate product promotion, but readers should note it will likely favour the submitter's approach.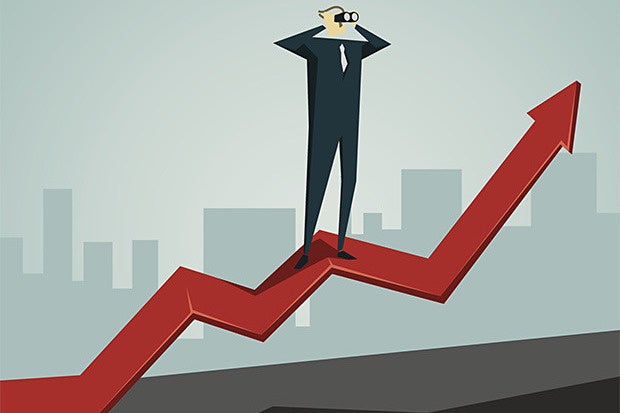 1. Generalist are the new experts
As traditional, siloed IT roles-network administrators, storage administrators, systems administrators, database administrators, and more-continue to take on new responsibilities, such as working with cloud service providers in hybrid environments, implementing new technologies, like containers and microservices, and acting as an IT liaison to business leaders, 2017 signals the return of the age of education and certification.
According to SolarWind's IT is Everywhere surveys, the realm of IT is expanding beyond the traditional borders of company-owned devices and on-premises technology, thereby placing greater demand on IT professionals to manage technology outside their traditional scope of control. 62% of IT professionals in Singapore say the expectation to support end users' personally-owned devices connected to corporate networks is significantly greater than it was 10 years ago, while 80% of end users say they expect their employers' IT professionals to ensure the performance of these devices.
The ability to quickly learn new IT concepts and skills will be more important than being an expert in any one technology. While siloed experts who managed disparate parts of the infrastructure and application stack played a fundamental role in the traditional IT department, the modern data centre is more interconnected than ever. As a result, IT generalists - who know a little bit about everything, have a holistic understanding of the application stack, and can make quick, informed decisions about new technology - will be particularly successful in 2017 and beyond.
2. FaaS and Furious
2017 will see a new development in cloud computing: Functions as a Service (FaaS). This new cloud computing category allows customers to develop, run, and manage application functionalities without the headache of architecting and overseeing the backend infrastructure.
It will allow IT professionals to develop programmes to perform specific tasks without the barriers that are currently in place. The rise of a new chapter in cloud computing signals the continuing maturity of the cloud market from its roots as infrastructure as a service, to PaaS, SaaS, FaaS, and beyond.
We predict that in 2017, more specialised services, such as FaaS, will continue to proliferate, given the targeted efficiency that leads to both a better experience and an improved pricing structure. The ability to run nearly any type of application or function, with zero infrastructure administration on the IT professional's behalf, is tremendously appealing, and new services will likely focus on these benefits.
3. Blockchain - the new kid on the currency block
Blockchain technologies, peer-to-peer ledger technologies that began with bitcoin, have been on the minds of financial institutions for a number of years, but in 2016, the technology expanded beyond the bounds of the financial industry. At a time when companies are finding it difficult to deal with data management and security, blockchain provides a seemingly perfect solution. Supply chain use cases, for example, are now being tested and implemented to ensure the safety, security, and integrity of the information associated with these processes.