Which browser is best for battery life: We test Edge vs. Chrome vs. Opera vs. Firefox
In this power struggle, the answer is not what you'd think.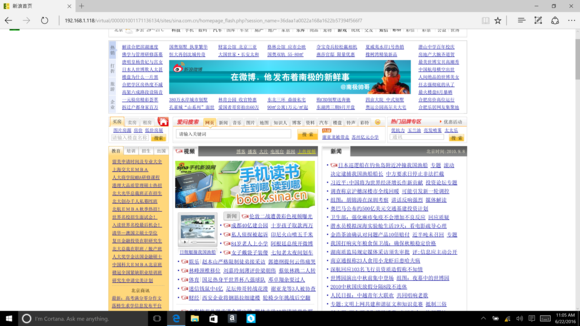 EMBC's BrowsingBench lets you vary how long the page stays on the screen, so I tried to simulate what I thought was a realistic portrayal of browsing.
It's so not perfect
As much as I think EMBC's BrowsingBench is pretty nifty, it's far from perfect. The test is actually designed to scale to phones, tablets, and even set-top boxes. It includes webpages that are pure mobile sites as well as the desktop versions (I selected only the desktop versions), but the pages are clearly very light workloads for a PC.
The test is also designed for single-tab browsing. That's just not realistic today. EMBC officials tell me they're working on heavier page loads for the next version of BrowsingBench, but you have to go with the benchmark you have, not the one you want.
That doesn't discount the results I'll show you here today, but you should know that they reflect a light-duty-browsing scenario.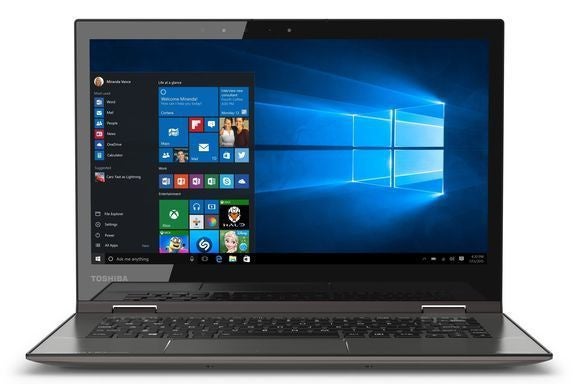 I used a Toshiba Radius 12 for the bulk of my testing.
The hardware
I used the same Toshiba Radius 12 that I used for my media-player shootout. This laptop has a Core i7 Skylake CPU, 8GB of RAM, an M.2 SSD, and an Ultra HD 4K panel with 10-point touch. With its 41-watt battery, battery life is a little underwhelming. That's to be expected though, as both 4K resolution and touch can be draining. I ran all of my tests at 155 nits, which is a reasonable brightness for an office environment where you are trying to save power.
The laptop was running Windows 10 Home with the latest updates installed prior to starting the tests. Once I updated the laptop, it stayed off the Internet to keep the OS at a consistent state.
To test the accuracy of the benchmark, I ran repeated tests in Chrome (each of which took several hours) and the results were within four minutes of each other. I used a LInksys 802.11n router for the tests, which was about two feet from the test laptop.
The browsers
Remember, I began my testing about two months ago so the browser versions are what was current at that time. For example, this was started prior to Opera pushing out its power-saving-mode version. The browsers I tested include: Chrome 50, Firefox 46, Edge 13.1, Opera 37, and Internet Explorer 11. (I did try a beta of Opera 39 with its power-saving mode switched on much later but ran into an issue where pages would not load correctly.)
Previous Page 1 2 3 4 Next Page