2016 in review: The year in Android
Virtual reality, Google's Pixel phones, exploding Note7s, and everything else that made 2016 a year to remember.
The Android Auto app made our old cars feel new again.
But the coolest development happened right on our phones. With the latest Android Auto app, a new set of wheels or in-dash system was no longer a requirement to enjoy the Android Auto experience. Suddenly anyone with a phone running Lollipop or later had a cutting-edge navigation system right in their pocket. Of course, a brand-new Mercedes CLS is preferable, but the Android Auto app should kick adoption into high gear.
Tablet terminus
It wasn't all that long ago when tablets were the both the current and next big things. For several years, it was customary for Android manufacturers to offer large-screen devices to complement the small ones that fit in our pockets. But as our smartphones have gotten bigger, tablets have declined in popularity, and in 2016 they were barely existent.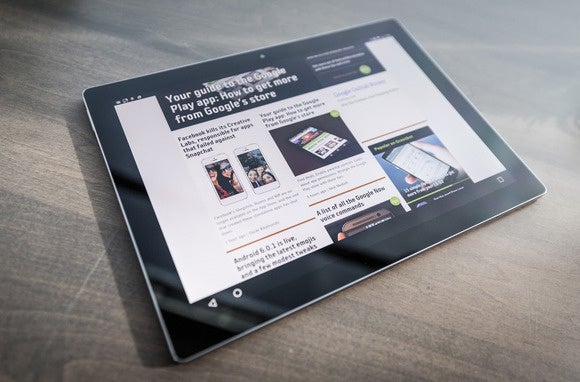 2016 wasn't the year of tablets. Last year's Pixel C is still the best you can buy.
There was nary a single truly significant tablet release over the past 12 months, and those in the market for a really good one are looking at the same Pixel C and Nvidia Shield that were on shelves last year. That's not to say those are terrible options, but without any killer apps or dedicated Nougat features, it might be time to say goodbye to the dream of an Android tablet one day replacing our laptops.
One Assistant everywhere
If there's one thing we could have accurately predicted at the end of last year, it's that 2016 would be the year of AI. With Siri, Alexa, Cortana, and Google Now all fighting for supremacy, it was clear that the next frontier would be peppered with virtual smart helpers, all vying for your attention.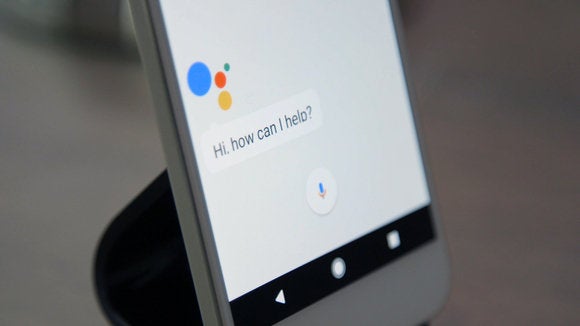 Google's Assistant was everywhere in 2016.
Enter Google Assistant. More than a voice-powered concierge, Assistant is Google's attempt to unify all of its devices with a single intelligent thread, from your smartphone to your car. From the Pixel in our pockets to the Home in our living rooms, the Android Wear watches on our wrists and Android Auto in our car, Google has created a seamless, personal experience that follows us wherever we go.
It's the next big evolution of Google Now, and has only just begun to reach its tendrils into all the services and devices we use every day. The coming year should see Assistant on loads more devices, and support for a lot more online services.
Previous Page 1 2 3 4 5 6 Next Page