5 enterprise technologies that will shake things up in 2017
Triple A security, the Internet of Things and AR/VR to make their marks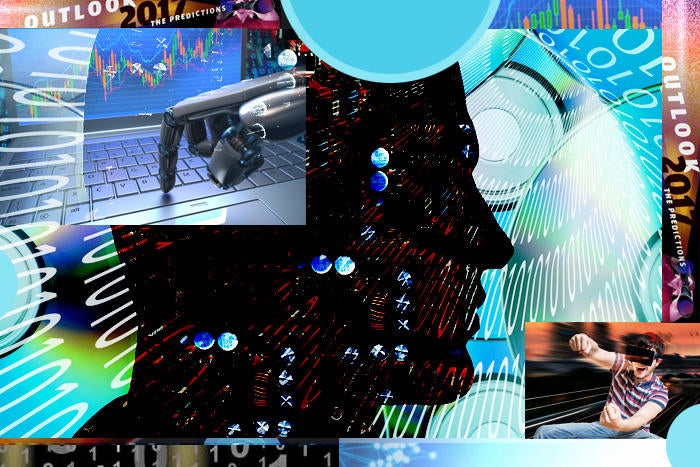 You think you have your hands full as an IT pro now? Just wait until blockchain, IoT, augmented and virtual reality, and these other technologies really start to take hold in 2017.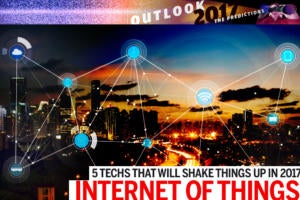 The Internet of Things – for real
Yes, yes, we know – it's one of those long-standing tech industry jokes, like "the year of the Linux desktop" and "Java security." But 2017 really could be the year that all the hub-bub and hype around the Internet of Things comes home to roost.
The basic concept of connected devices – broadly, things that haven't historically been connected to the internet suddenly being connected to the internet – is nothing new. The uses to which the technology is now being put, however – smart cars, smart homes, and dramatically simplified industrial management – are potentially groundbreaking in a very "the future is here" sense.
The main problem is security, as it has been since people started thinking about IoT as a concept. There aren't many commonly accepted standards for IoT devices – though there's no lack of candidates – and vendors don't seem to work as hard to make connected devices secure as they do on more traditional endpoints, like laptops and smartphones.
That has big implications for security. Even if a hacked IoT device doesn't represent much of a threat on its own, it's simple enough to incorporate it into a vast botnet, which is exactly what the attackers behind the Mirai botnet have been up to lately, exploiting DVRs, surveillance cameras and other poorly secured IoT devices and making them into a zombie army able to hamstring internet access across the U.S. by attacking domain registration service provider Dyn.
It's a big challenge, according to analyst and Network World contributor Zeus Kerravala.
"[IoT security] requires strengthened network access controls, including real-time application control and visibility, IoT-supported, secure-authentication methods such as PPSK, granular device policy enforcement at the edge, and centralized reporting and monitoring tools," he said, in commenting on a new IoT security offering from Aerohive Networks.
Forrester Research thinks more than half a million IoT devices will be compromised in 2017, which underlines the extreme importance of security. One way or another, IoT will shake up computing in 2017 – either as a key underpinning of a host of new technologies, or the venue for further devastating cyberattacks.
By Jon Gold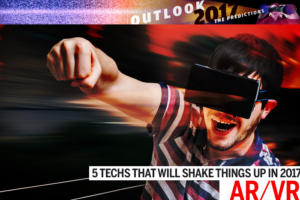 Augmented reality and virtual reality will take off
When the iPad was introduced in 2010, rarely would you see them in the wild—never mind being used for business. Now, iPads and tablets are everywhere. Their use exploded.