7 ways you can help your sales team be more effective
From CRM to gamification, sales and marketing experts share strategies and tools that can help salespeople be more productive and close more deals.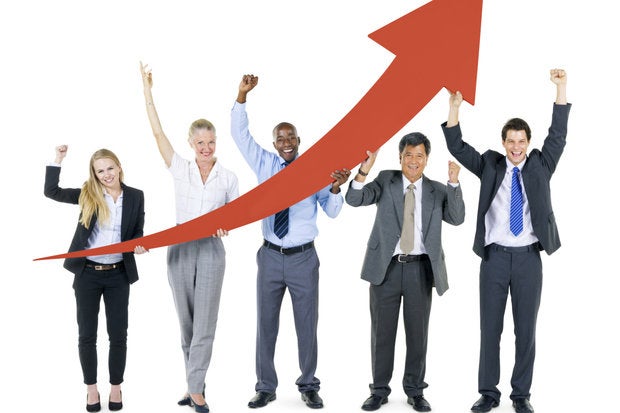 Credit: Thinkstock
Every organization wants its salespeople to be successful -- that is, close more sales. Yet ask many salespeople and they will tell you that their organization often makes it difficult for them meet their quotas, requiring them to do lots of administrative work (e.g., enter data into a CRM system) or not providing them with mobile tools.
So what can organizations do to better support and free up their salespeople, so they can close more sales? Here are seven sales strategies for success gleaned from sales and marketing experts.
1. Employ a sales-friendly CRM system. "A good [sales-focused] CRM system can help your sales force stay organized and focused," says Mack Dudayev, CEO and cofounder, InsureChance, an online life insurance marketplace. "With features such as lead prioritization, automatic reminders, lead nurturing and notes, you can expect to see an increase in your sales team's closing ratio and improved productivity." Another benefit of CRM: "You can see how fast leads are being contacted, amount of attempts made, total sales and idle time."
2. Qualify leads. "Define your target audience and recognize that people outside of that definition are more likely to be wasting your time than resulting in sales," says Al Huizenga, managing director of product at Sparkroom, which specializes in higher education performance marketing. "Third-party demographic and behavioral data from sources like Neustar can be appended to inquiries in real time to quickly evaluate how well [prospects] fit a defined target profile."
"It is counterproductive to hand leads to sales when those people are not ready for a sales conversation," says Katy Keim, CMO, Lithium Technologies, a provides social software to companies. Therefore, it's important to "take the time to understand the buyer's journey. Provide them with useful content. Then hand them to sales only when they demonstrate they are ready for a sales conversation."
3. Arm your sales force with the mobile communication and collaboration tools. "Salespeople can spend the better part of their days in the field, so you need to provide them with easy, remote access to timely and critical customer and sales information through a mobile CRM solution or app," says Anthony Smith, CEO and founder, Insightly, a small business CRM and project management Web app. "This allows them to always work with real-time data and to update a prospect's information immediately, rather than wait until they're back in the office, enabling managers to effectively track data through the sales funnel."
You should also "make it easy for your salespeople to have instant access to the latest product specs and contracts from any device -- laptop, tablet or phone," says Bill Carovano, senior director, Product Management, Citrix, a provider of cloud, mobile, virtualization, collaboration & networking solutions. "And since they're going to need to be able to draw up or edit documents, say a contract to close a deal at the end of a quarter, ensure that they can easily do so without jumping across multiple apps and devices."