Acquisition signals increasing role of AI in outsourcing
Genpact's plan to purchase Rage Networks represents an evolution in IT automation and business process services – moving from improving back-office functions to enabling true digital transformation.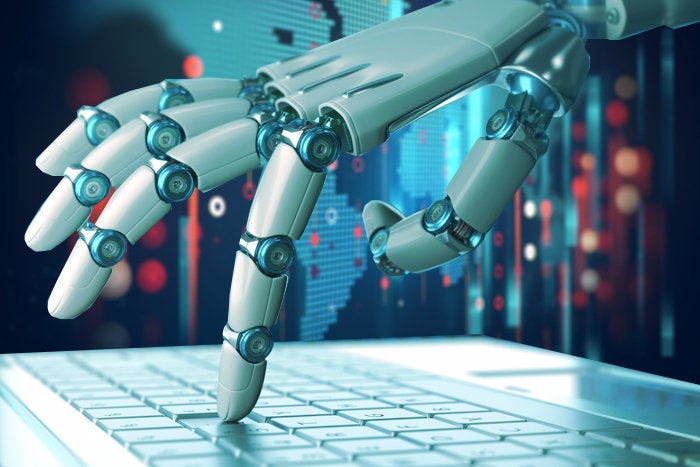 With its announcement last week that it will purchase enterprise artificial intelligence (AI) and automation vendor Rage Frameworks, Genpact became the first IT and business process service provider to acquire an AI platform.
The addition of Rage Frameworks, which has been applying machine learning and language processing to build intelligent automation platforms for financial services, capital markets and supply chains, "will take Genpact deeper into integrating semi and unstructured data and AI, where we see the true marriage of business processes with clever technology and self-developing algorithms," says Phil Fersht, CEO of outsourcing analyst and consulting firm HfS Research.
On the surface, another acquisition of a niche automation vendor by an IT service provider might seem unremarkable. But industry watchers say this may be the tipping point where focus will shift from back-office automation to integrating and intelligently automating front- and middle-office functions.
"It represents an evolution of the back-office oriented automation acquisitions that many outsourcing providers have made over the past several years," says David Borowski, director with outsourcing consultancy Pace Harmon. "The differentiation is Rage's focus on artificial intelligence, and the significance is that it should allow Genpact to develop and deploy applications and solutions that can directly integrate Rage's cognitive, predictive and real-time analytics capabilities."
Genpact first began partnering with Rage Frameworks to harness its AI capabilities. Rage Frameworks' technologies "are immediately applicable to Genpact's existing client base," says Peter Bendor-Samuel, CEO of outsourcing research firm Everest Group. "Leveraging Rage's AI platform, Genpact hopes to provide real-time insights, simplify automation, and gain competitive advantages. Their theory is that their combined capabilities will help clients drive digital transformation at scale and accelerate clients' digital journey."
Labor-arbitrage based IT service providers ceased growing last year, according to Everest Group, with 21 percent of industry growth in IT and business process services with a digital focus. A recent survey of of 132 "best reference" clients of top service providers by Everest Group found that 48 percent were unhappy and 25 percent were very unhappy." A top reason for their dissatisfaction is providers' capability of helping them with a digital restructure," says Bendor-Samuel, adding that this move by Genpact is acknowledgement that the future of IT services will be focused on digital transformation.
"We've danced for years trying to prophesize when BPO will truly integrate with IT," says Fersht. "But we've now had reality unveiled: RPA [robot process automation] platforms streamline the back office, while AI brings the middle and front together to create that true digital experience. Moreover with Rage's development effort over the last two years to build enterprise applications for financial industry processes (wealth management, commercial loan processing and financial statement spreading) is shifting the focus from automation tools and capabilities to providing an end-to-end process leveraging a model driven business transformation platform."