Adobe InDesign CC 2017 review: Page layout software features improved OpenType support and better graphics performance
The OpenType improvements alone are worth the upgrade.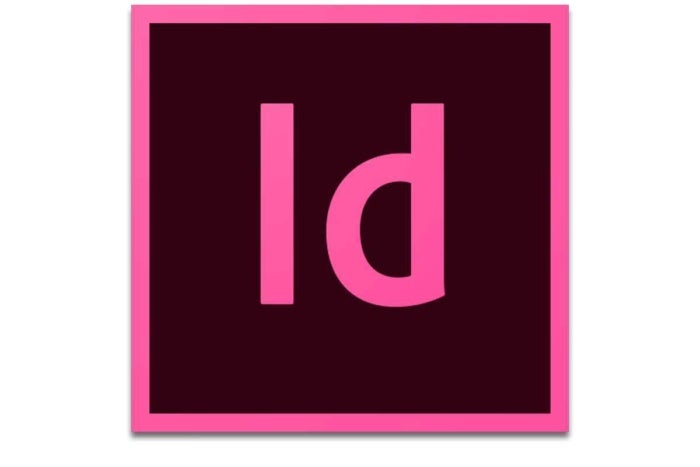 InDesign CC 2017 is Adobe's first full version number upgrade since InDesign CC 2015 three years ago. The improvements will be welcomed by users who use advanced OpenType fonts, use a Retina display, create footnotes, or open documents from a networked file server.
OpenType enhancements
Although InDesign supported many advanced OpenType features in previous releases, the controls for those features were deeply hidden in far-flung submenus attached to menus that are accessed from panels that may not be open. Gloriously, they are now brought into the full sunlight of InDesign's document interface.
To access advanced OpenType features such as alternate characters, fractions and stylistic sets, all you have to do is click on the tiny O badge that appears below a selected text frame or selected text. Here's how it works.
One character: To see alternates for a selected character, select only that character. Hover over the selected character to see its alternates appear below the character. Click on an alternate to apply it.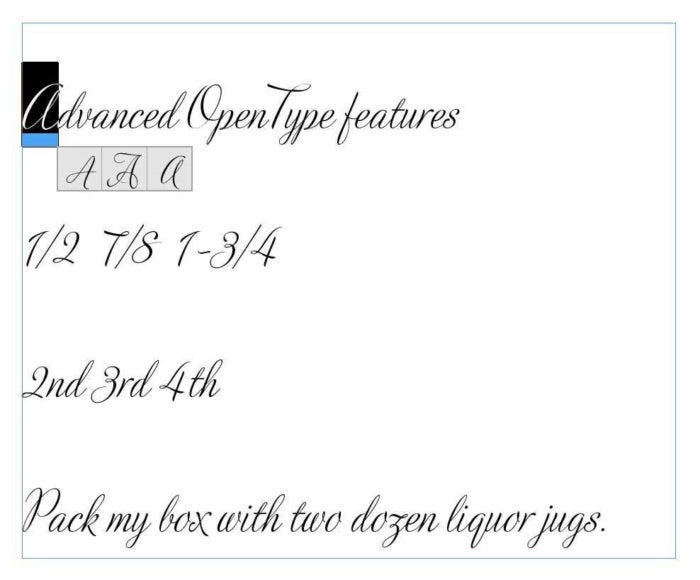 The letter A in the Adios Pro advanced OpenType font has several alternate glyphs.
Fractions and Ordinals: To change the format of a typed fraction such as 3/4 or 5/8 to a true fraction, select the typed fraction and click on the O badge. Its true fractional form will display and you can click it to apply it. Use the same technique for ordinals such as 2nd, 3rd and 4th.

Converting typed fractions to true OpenType fractions (left), and converting ordinals (right). Be careful when converting several ordinals positioned next to each other. As shown here, InDesign can get confused and revert the second ordinal character in previous ordinals back to its full size. Note the large "d" in "2nd" and "3rd."
Selected text: To see alternates for a selection of text, select the text. Click the O badge to see that text with various combinations of alternates. Click on any combination of alternates to apply them.

The Warnock Pro OpenType font has an alternate swash glyph for the "d" in the selected text. It can also apply true small caps to the selection.
Selected text frame: To see all the alternate options for the text in an entire text frame, select the text frame and click on the O badge. Click on any combination of alternates to apply them.