After political Twitter bot revelation, are companies at risk?
Bots were used to bash Clinton; could they be used against your enterprise?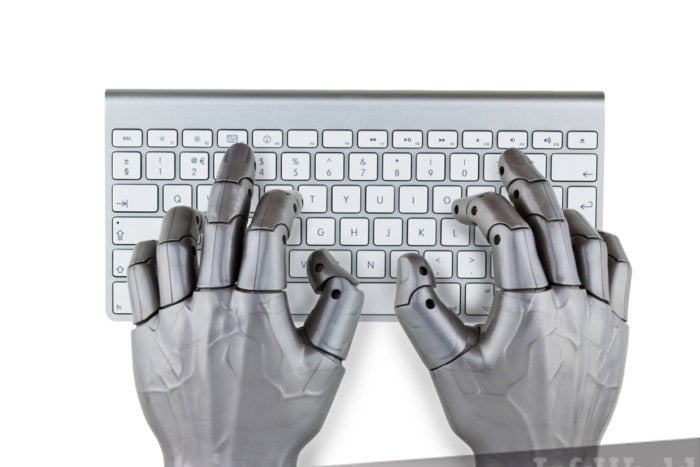 With reports of Russia using social media and bots to push fake news to influence the 2016 U.S. presidential election, questions are arising over how these same tactics could be used against an enterprise.
"Twitter bots could absolutely be used against a company," said Dan Olds, an analyst with OrionX. "Someone using bots could manufacture a fake groundswell of opinion against a company or a product."
The subject of Twitter bots has made headlines since federal investigations into Russia's interference with the presidential election unearthed evidence that the Kremlin used chatbots, particularly on Twitter, to seed fake news stories in order to confuse discussions and taint certain candidates, especially Democratic candidate Hillary Clinton.
A bot is a simple software program that uses artificial intelligence to perform automated tasks, such as sending out messages or reposting other messages.
During the presidential election, Twitter bots were used to pick up on tweets that included certain topics or hashtags, such as #HillaryClinton.
Once the bots detected those tweets, they would respond, often flooding the Twitter user or the hashtag with Twitter rants or even phony stories, such as promoting the falsehood that Clinton was in jail or about to go to jail.
A University of Southern California study last November showed that this tactic wasn't simply a few rogue bots at work.
Between Sept. 16 and Oct. 21, 2016, researchers at USC's Information Sciences Institute found that Twitter bots produced 3.8 million tweets, or 19% of all election tweets during that period.
The USC report also showed that social bots accounted for 400,000 of the 2.8 million individual users tweeting about the election, or nearly 15% of the population under study.
Researchers at Oxford University also reported last fall that bots were part of a concerted effort to influence what people were learning about the candidates, particularly Clinton, on social media.
There were, of course, Twitter bots working for both Clinton and Republican presidential candidate Donald Trump, but the Oxford study shows that the bot tide was heavily in Trump's favor.
During the first presidential debate, for instance, pro-Trump bots generated seven tweets for every one pro-Clinton bot posted during the three presidential debates, according to the Oxford study. The study also found that 23% of the tweets on the first debate were from bots, while 27% were from bots during the third debate.
"Political actors and governments worldwide have begun using bots to manipulate public opinion, choke off debate, and muddy political issues," the report said.
Now federal investigators are looking into whether Russia was behind the pro-Trump Twitter bots.