Alienware fills its new laptops with GTX 10-series graphics
The revamped line also boasts new chassis and thermal designs.
When Alienware's revamped 13, 15, and 17 laptops debut this fall, you'll see external changes to the chassis design, and internal changes, most notably Nvidia's new GeForce GTX 10-series mobile GPUs. The company revealed ship dates, but not prices, Thursday night at PAX West in Seattle. The Alienware 15 and Alienware 17 are due September 30th. The retooled Alienware 13 will launch November 16, along with a GTX 1080 version of the Alienware 17.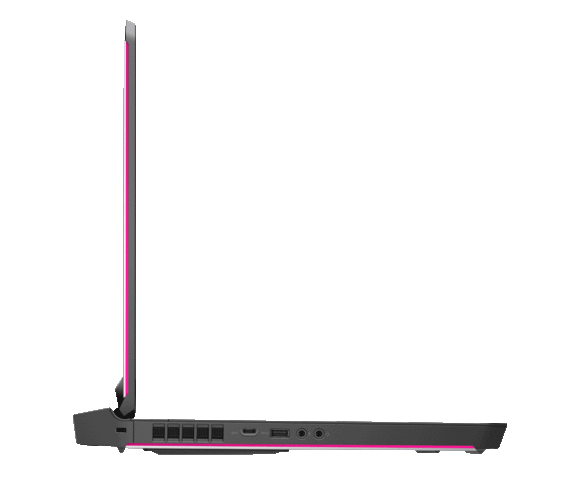 The Alienware 15 and Alienware 17 will initially offer GeForce GTX 1060 and 1070 options, Skylake processors, and DDR4 RAM running at up to 2677MHz. (When asked, Alienware had no definitive timeline for the move from Skylake processors to Kaby Lake, saying only that the switch would come when the parts launch.) Options include upgrading from a standard 68-watt-hour battery to a 99-watt-hour battery, or choosing a 120Hz G-Sync panel.
The laptops' external redesigns feature forward-shifted hinges and skinnier profiles—from 34mm to 25mm for the Alienware 15, and from 34mm to 30mm for the Alienware 17. However, their depths actually increase to shift cooling components to the back of the machines.
Alienware stressed that these changes aren't following the trend of ever-slimming ultraportables (like HP's Spectre 13.3 and Acer's just-announced Swift 7). Instead, the company's responding to the thermal and emotional needs of its customers. Alienware's users include overseas military personnel stationed in 90-degree weather, and its retailers include barely air-conditioned stores in China. Replacing aluminum piping with copper improves the laptops' cooling system. Putting more metal into the design also improves the machines' ability to withstand the, well, exuberance of users in the thick of gameplay.
These changes bring other benefits, too, according to Alienware. The company claims that since its revamp is specifically tailored for the GTX 10-series GPUs, its laptops will hold their clocks for longer than rival machines reusing old designs.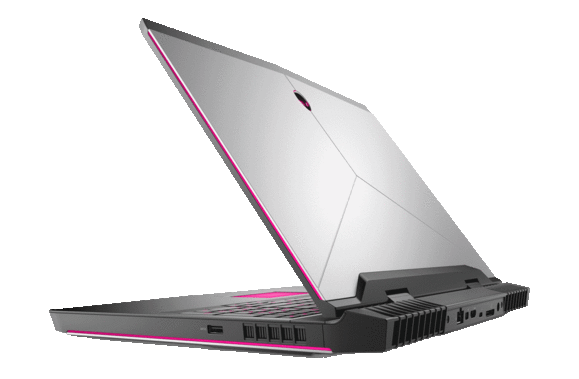 This new look for the Alienware laptops partially stems from designing cooling that would handle the jump from a 100W graphics part to a 150W part.
The retooled Alienware 13 will offer a GTX 1060 and the option of an OLED panel, and weigh a solid 6 pounds. Given its heftier construction, this laptop should be able to run much quieter than lighter rivals, like the four-pound MSI GS63VR.
The Alienware 13 also features discrete trackpad buttons—a response to customer feedback about the clickpads found on earlier models. Like the Alienware 15 and 17, the new Alienware 13 will feature a port for the Alienware Graphics Amplifier and customizable lighting zones. That's a boon for existing Amplifier owners and those who want to juice up one of these laptops with external desktop graphics. (To date, Thunderbolt 3 cabinets have yet to ship, and prices of existing ones are more than double that of the $200 Amplifier.)