Aurora HDR brings high-dynamic range photography to the Mac
Macphun teamed up with famed photographer and HDR specialist Trey Ratcliff to attempt to demystify HDR editing.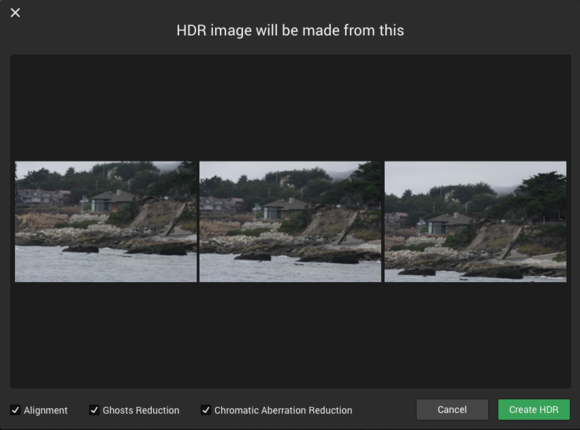 Import bracketed shots into Aurora HDR as a group.
If you took the same shot in multiple exposures—a common technique for HDR, called bracketing—you can load your bracketed shots into Aurora HDR, and the app will combine them into a single image. You can choose to have the app automatically correct alignment, ghosting, and chromatic aberration. Even if you shots aren't bracketed perfectly, Aurora will still give you something to work with.
The layers feature facilitates compositing as well, so you can actually load in a second image or texture and adjust the opacity for a unique look. The app supports popular image formats including RAW, JPEG, and TIFF.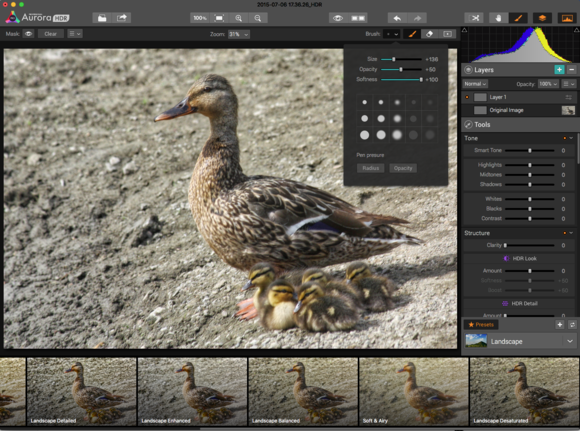 Use brushes to paint effects on your image.
Built-in sharing supports popular photo communities like Flickr and Smugmug, while the sharing panel contains an export function to popular editing packages like Apple Photos, Adobe Photoshop and Lightroom, Aperture and more.
Macphun is taking preorders starting Monday for Aurora HDR's release on November 19. The standard version will be $40 at first in the Mac App Store, later going to the regular price of $50. Aurora HDR Pro will have an introductory price of $80 from Macphun or Trey Ratcliff's site, and a regular price of $90, with a free trial available. The app will also be available as a plugin for Adobe Photoshop and Apple Photos.