BLOG: The new Chrome App Launcher: Google's backdoor into the offline world
It's a trap! The new Chrome App Launcher for Windows may look like a Googlefied Start Button, but that's what makes it so powerful.
Rubin sings a similar tune.
"The adoption of HTML5 and Web standards is the larger mission," he says. "But of course, Google wants Chrome and the implementations of Web technologies that it has bet on to be the means of access. By making available the Chrome rendering engine, Google can integrate the technologies it's endorsing or helping to develop, like the new Blink browser engine—particularly on Windows or OS X, where it helps further the implementation of those technologies where [Google] can't control the default browser."
In other words, the Chrome App Launcher is a way for Google to have its cake and eat it too. Google wants as many people as possible to embrace open Web standards, no doubt at least partially motivated by the desire to bring its services (read: ads) to as many eyeballs as possible. Open standards tend to be used by everyone, after all. But packaged apps bind their users to Chrome specifically, though Chrome is available far and wide and across multiple platforms.
That seems slightly ominous in the wake of Google's transition from the open Google Talk to the proprietary Hangouts protocol.
Bringing the Web to the desktop
But fear not: Chrome isn't going to devour the desktop and the Web overnight. Google hasn't even publicly published the Chrome for Windows App Launcher in the Chrome Web Store, and packaged apps are similarly obscured for everyone but developers. You need to have a direct link to find anything. Talk about obscure.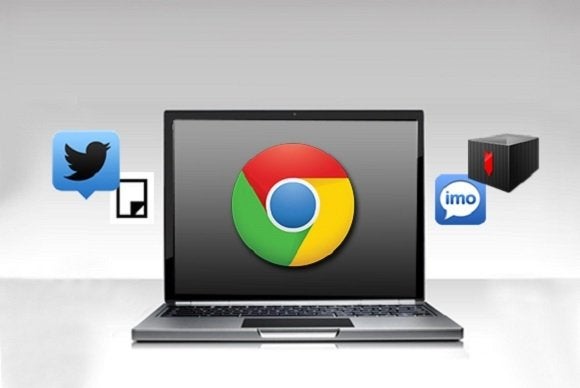 If you're interested in seeing what the low-key yet portentous hubbub is about, you can download the Chrome App Launcher here. Once that's done, head to Pocketables for a long list of direct links to Chrome packaged apps. Give some a whirl; it's so seamless, you'd never even know that you were helping to tear down the wall between the online and the offline.
Previous Page 1 2 3