Building a business case for offshore robotic process automation
Dwindling labor cost savings offshore are leading many captive centers to implement new robotic process automation.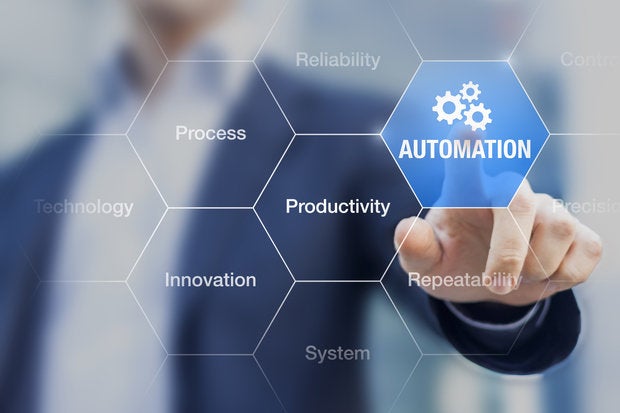 For years, business case for the offshore captive IT center model — whereby companies set up their own wholly owned IT service centers abroad — has centered on the benefits of labor arbitrage to generate cost savings. However, as the return on salary differentials has dwindled and the pressure on captive centers to create additional value, companies are looking to other sources of lower costs and increased efficiencies.
The current rise of robotic process automation (RPA) presents an opportunity for IT organizations to wring more benefits from their offshore delivery centers. The rapidly advancing technology that is used to automate rules-based and repetitive tasks with limited or no human involvement is growing in popularity among the captive center set, says Sarah Burnett, vice president of research with outsourcing research firm and consultancy Everest Group. RPA offers a number of benefits: incremental cost savings over traditional offshore delivery; improved service delivery in the form of process quality, speed, governance, security and continuity; relatively shorter investment recovery periods; and a general ease of implementation.
CIO.com asked Burnett about the increased adoption of RPA and offshore captive centers, the hard benefits of implementation, and the best way to build a business case for automation in offshore IT delivery centers.
CIO.com: Why are functions that are already offshored ripe for the application of RPA? Are onshore IT and business operations also candidates?
Sarah Burnett: RPA is a no brainer for most transactional services irrespective of whether they are offshored or not. RPA can help lower costs while increasing the efficiency of operations. This can help global In-house centers or shared service centers achieve their year-on-year efficiency targets.
[Our recent research] shows that costs of operations in offshore global in-house centers can be lowered by 20 to 25 percent. The savings would be even higher for onshore centers. RPA can also address specific issues such as shortage of resources and skills and where there is a high rate of staff attrition due to the repetitive and boring nature of transactional work.
CIO.com: You've noted that RPA has the potential to reduce headcount by 25 to 45 percent resulting in significant cost savings. Does the business case for RPA need to address more than headcount reductions?

Burnett: Headcount reduction is enough of a factor for some enterprises, but not all automate with that as a top priority. Some want to keep the staff and create capacity for other more complex work or address issues such as an influx of new work. It is also important to note that automation is not just about headcount reduction, but also increased quality and standardization of work.