CEOs have rosier view of data initiatives than rest of management
A study by the Economist Intelligence Unit reports hat CEOs tend to have a much more positive view of the current status and benefits of data initiatives than lower-level management in their organisations.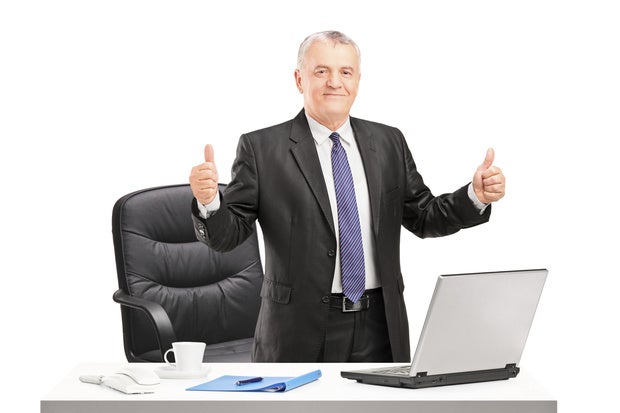 CEOs may have a very different -- and far more positive -- view of the current status and benefits of data initiatives than the rest of management in their organizations, according to a new study by the Economist Intelligence Unit.
The study, conducted in September and October of last year, found that CEOs are much more likely to believe data and analytic tools are available to the broader organization: 47 percent of CEOs believe all employees have access to the data they need, compared with only 27 percent of other survey respondents. Additionally, 43 percent of CEOs believe relevant data are captured and made available in real time, while only 29 percent of other respondents feel the same.
CEOs also have a rosier perception of employees' ability to extract insight from data: 38 percent of CEOs think employees do so, compared with 24 percent of the rest of respondents. Lower-level management -- vice presidents, senior vice presidents and directors -- have an especially gloomy view on this front; only 19 percent of them think employees extract relevant insights from data.
"What I strongly suspect is the classic scenario where the CEO is always going to get the rosiest picture painted for him or her by the person below them," says Bill Franks, chief analytics officer of Teradata, which sponsored the report. "I think part of it could be the fault of the chain of communication in terms of not wanting to deliver bad news to the C-suite."
But Franks cautioned that respondents closest to data initiatives may also have an overly pessimistic view.
"The people that are closest are going to know every strength and weakness of that data," he says. "When you deal with it every day, you're aware of all those warts. People might be overly pessimistic."
As an example, Franks mentions a large supermarket that started extracting data from its point of sale (PoS) system. However, its deli counter was not on the same PoS system, so a worker there would keep track of daily sales and enter them into a register as lump amounts at the end of the day -- 10 lbs. of ham here, 15 lbs. of cheese there, etc. That was fine for tracking overall sales, but completely fell apart when the supermarket wanted to analyze individual shopping baskets.
"Depending on your use of the data, a given use or flaw of the data may or may not matter," Franks says.
Do CEOs Overvalue Data?
The Economist Intelligence Unit also found that CEOs may overvalue the benefits of data initiatives. For instance, 53 percent of CEOs think data utilization has made decision-making less hierarchical and has empowered employees, but only 36 percent of other respondents feel the same way.