Mobile collides with collaboration – and a new digital workspace is born
As more workers depend on smartphones and tablets for business communications, collaboration apps are making the leap into mobile via EMM platforms.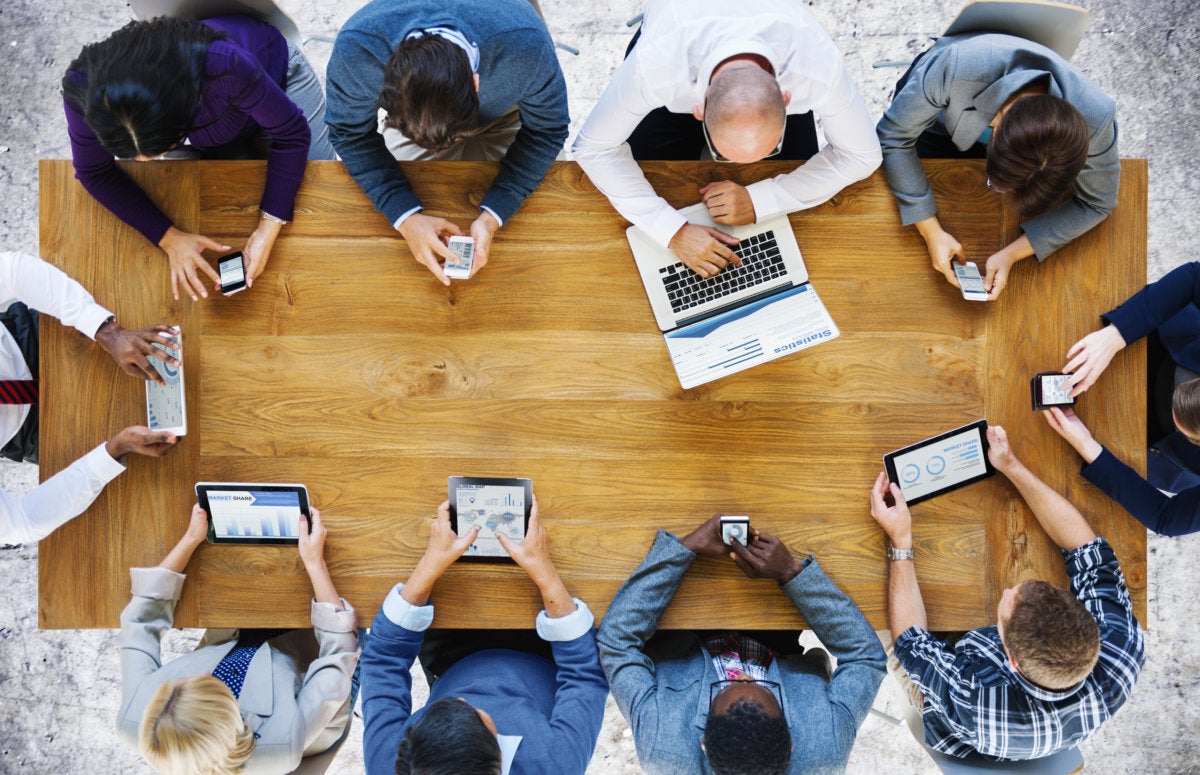 Credit: Thinkstock
As smartphones and tablets become ever more indespensible work tools, enterprise mobility management platforms (EMM) are being used deliver collaboration tools, such as voice and video conferencing, directly to user devices.
With implications for all of IT, a new market survey by tech and services provider CDW found that most companies now view their mobility and collaboration platforms as one digital workspace. Additionally, the survey also found that end-users are playing a larger role in selecting those "digital workspace" platforms.
The survey also showed that over the past two years corporations have seen a shift in the way non-IT execs participate in the IT buying process for digital workspaces.
CDW surveyed 1,794 IT and non-IT business leaders who play a role in purchasing decisions for digital workspace solutions; the results were released last week.
Seventy percent of IT and non-IT executives indicated that their companies see mobile and collaborative strategies as a single entity, according to the CDW Digital Workspace Solutions Report.
Virtual desktop infrastructure has also been helping the convergence of mobile and collaboration technology, according to Nathan Cousinhood, director of Workspace Solutions at CDW.
"The biggest area is voice, whether through the cloud or on premise, which includes traditional voice but also video, messaging, chat-based platforms and productivity tools, which is another large area all by itself. So we're talking about Office365, Google's G Suite, and things like that," Cousinhood said.
EMM vendors rush to support mobile platforms
For example, Microsoft and Blackberry moved quickly to offer zero-day support – as did EMM-specific vendors – for Apple's iOS 11, which allows them to be deployed by IT departments directly to mobile devices.
All of the leading EMM vendors, including VMware's AirWatch, MobileIron and IBM's MaaS360, have various integrations with Apple and Microsoft.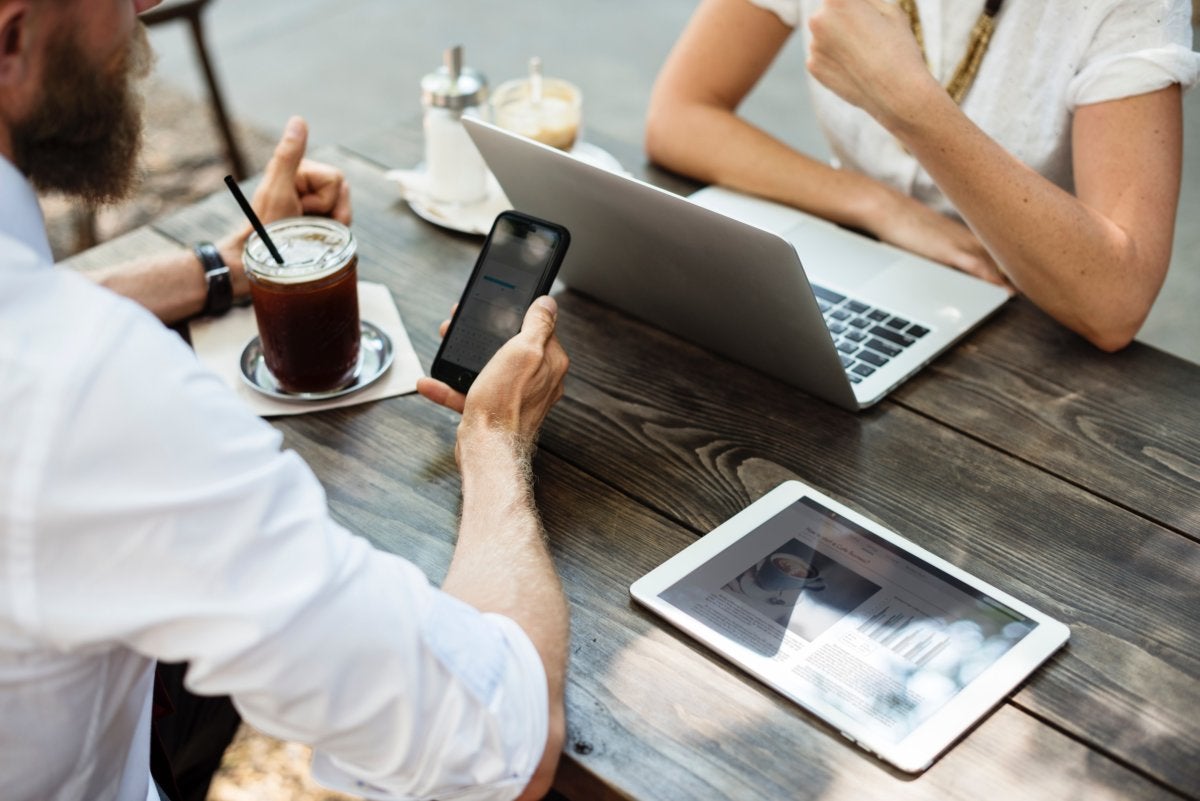 Credit: RawPixel.com (CC0)
"What's happening is because you can now integrate further into the application stack, you can now also deliver collaboration tools like voice and video directly through the EMM to the end user," Cousinhood said.
Voice-over-IP apps such as Slack or Skype or Cisco Spark or Cisco Jabber all have had mobile instances for quite a while.
As a result, employees are using their desktop phones less, as they work from home, walk around the office or use their mobile devices in the field and on business trips.