Dead Rising 4 review: Slay ride
This fun zombie sandbox that may not appeal to Dead Rising diehards.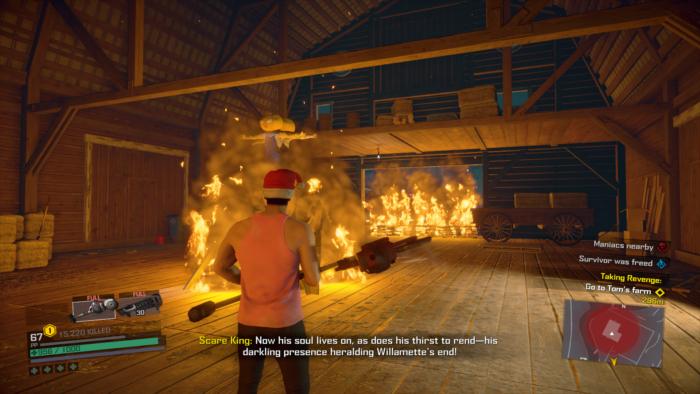 Plus it's only being sold on the Windows Store at the moment, but it's not an Xbox Play Anywhere game—meaning you can't buy it once and expect to play on your PC and Xbox. So uh...yeah, that's ridiculous. Apparently it's coming to Steam in March, which is possibly the least-relevant time of the year to play a Christmas game, but oh well. Maybe by then the performance problems will be resolved.
Bottom line
In any case, Dead Rising 4 is no classic, nor even a great Dead Rising game. The series sold out. But if you can get yourself past that hurdle, you might find (like me) that you're pleasantly surprised, at least for a weekend. Sure, almost everything that made Dead Rising unique is gone, but if all you want is bubblegum pop and more time to experiment with the game's over-the-top weapons? Frank West (or faux-Frank West if you can't get past the voice actor change) is ready and waiting.
And did I mention he's in remarkable shape, too? I need to get on that guy's workout program.
Previous Page 1 2 3