Apple's iOS 11 adds macOS-like features for better productivity
The new Dock and the Files app make tablet computing more like the desktop.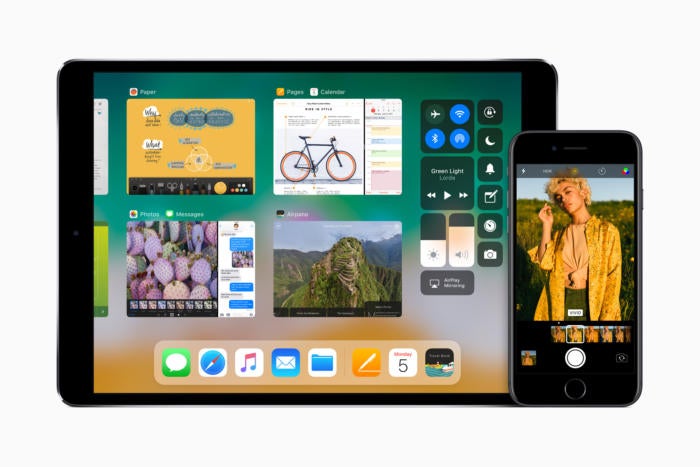 Apple continues to make the iPhone and iPad better, more productive tools for work, mainly by implementing features that bring iDevices a step or two closer to their desktop counterparts. That ongoing effort continues with iOS 11, which arrived as a public beta on Monday.
In the 10 years since the first iPhone arrived, the evolution of what is now called iOS shows that Apple's goal was to keep its mobile operating system separate and distinct from Mac OS X (now called macOS). But with iOS 11, unveiled earlier this month at WWDC and due out in final form this fall, a few features found on the Mac have made their way to the iPhone and iPad.
There are dozens of changes in iOS 11, and this year the iPad stands to benefit more than the iPhone. Given that Apple's tablet sales have been declining for several years -- though still selling at better than ten million units per quarter -- it's good that Apple focused on the iPad. The hardware is fresh -- the 12.9-in. iPad Pro has just been updated and there's a new 10.5-in. model -- and with iOS 11, the software adds even more desktop flair.

The new Dock in iOS 11 can hold up to 15 apps.
First, Apple added a more-Mac like Dock, capable of holding many more apps than before (up to 15 on the 12.9-in. iPad); a new app-switching interface clearly reminiscent of the Mac's Mission Control, with integrated access to common system functions; new multitasking features that add to the split-screen view and Slide Over (for working with more than one app at a time); and an impressive system-wide drag-and-drop feature that showcases the iPad's impressive multi-touch support. All these features combine to make using the iPad easier, and should bolster productivity.
Better yet, Apple has made dramatic changes to the way the iPhone and iPad handle file management. After many years of organizing data and documents on a per-app basis, iOS 11 introduces Files. This new app allows users to search and organize documents on iOS devices in a single place. To use Mac parlance, Files is pretty much a mini, mobile version of the desktop Finder.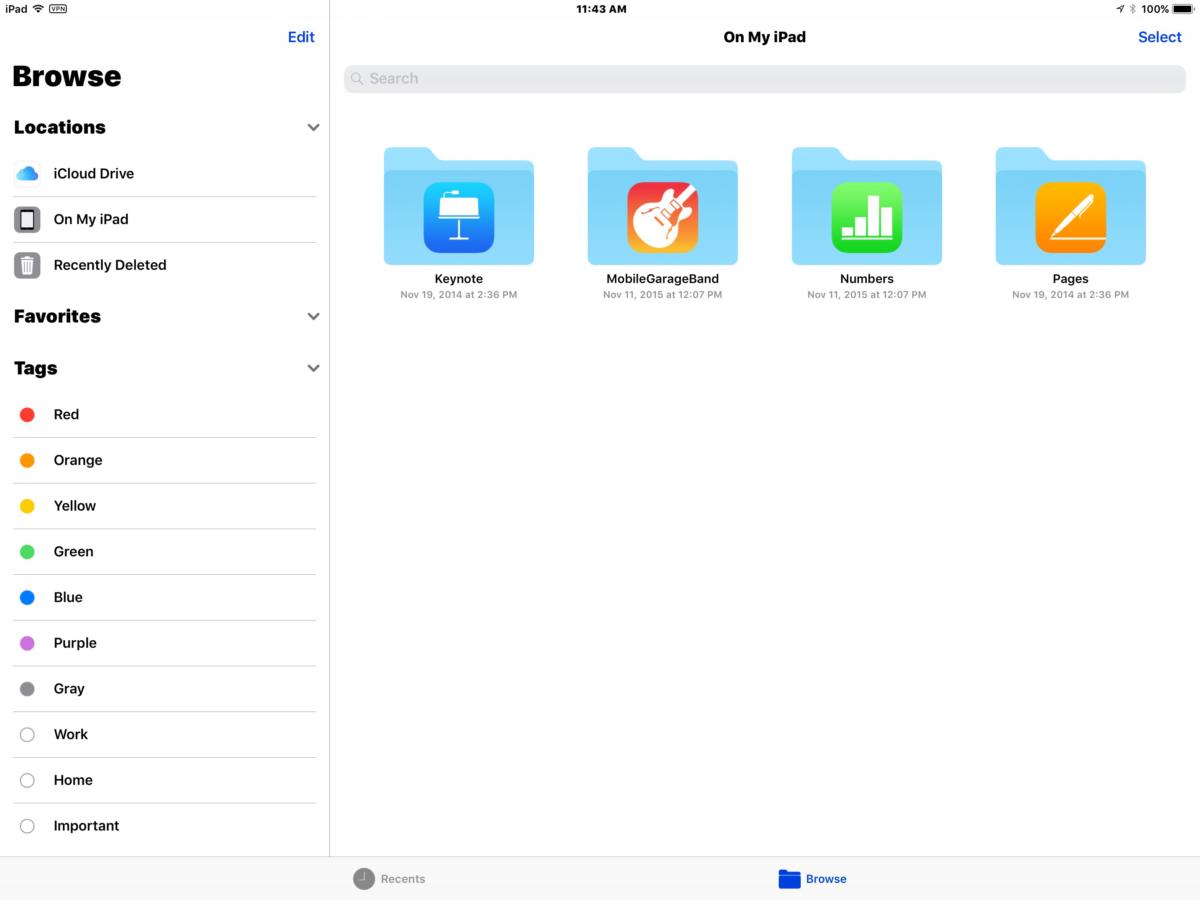 The new Files app in iOS 11 makes finding documents easier since it collects them from multiple sources in one place.
Just like the Finder, Files can stash documents in folders (or in folders within folders), and these documents can be displayed by icon or list view, sorted by metadata like size, tags or date modified. Files can be organized using drag and drop, and, even better, supports third-party cloud services like iCloud Drive and DropBox. For businesses with deep Microsoft integration, Files' third-party support is also set to include Microsoft's OneDrive and Sharepoint services.