Facebook is bringing in the bots and AI
By opening the floodgates for bots on Facebook Messenger, the social media leader hopes to kindle a more modern and efficient mode of communication between businesses and their customers.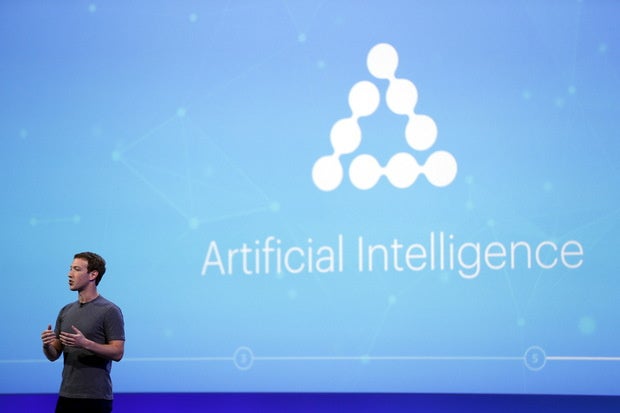 Facebook CEO Mark Zuckerberg speaks on stage during the Facebook F8 conference in San Francisco. Credit: REUTERS/Stephen Lam via CIO.com
Facebook isn't worried about biting off more than it can chew and it's making that abundantly clear here at F8 this week. During the span of an 85-minute keynote yesterday, company executives trotted on stage to discuss chat bots and artificial intelligence (AI) for business customer care, live video, virtual reality and a series of developer tool enhancements to bolster its mission of connecting people.
Facebook is looking to simplify mundane and repeatable tasks for businesses with new APIs that enable bots and AI to be built into Messenger, which CEO Mark Zuckerberg called "the next big platform for private sharing." With 900 million people using the app at least once a month, Messenger is one of fastest growing products in the world and the second most popular app on iOS globally, behind Facebook, according to David Marcus, vice president of Facebook's messaging products.
More than 40 businesses have built services into Messenger to date and more than 1 billion messages are sent to business via the app every month, Marcus said. All told, users are sending about 60 billion messages per day on Messenger and WhatsApp combined, according to the company. Bots will let businesses automatically send and receive text or images, display buttons and calls to action, depending on the situation or request at hand.
How bots can save time and money
Instead of extending bots to users as a command-line interface, Facebook has developed a hybrid of conversational elements and user experience to boost engagement. Many of the core attributes of M, an AI-powered virtual assistant under development at Facebook, are also being made available via API to developers who want to build more complex bots.
Under the best of circumstances, bots can answer simple questions on topics such as local weather, directions to a store and shipment tracking, but the technology isn't capable of handling more detailed tasks or nuances in language yet, according to Brian Blau, research director, Gartner. AI and deep learning are going to be pivotal technologies for the future of computing, but the industry is still years away from widespread adoption and developing the capabilities to support it, he says.
Bots have the potential to help in the same way a human customer support representative can, but Facebook's goal for AI is to "build systems that are better than people at perception," Zuckerberg said. Most businesses aren't set up or equipped to use a bot as their only communication channel with customers, and they will undoubtedly have to give up some amount control in order to do so, according to Blau, who attended the Facebook event yesterday.