Formula One puts you in the Grand Prix with VR and AR
Last week, Formula One and Tata Communications provided a peek into the future of motorsport when they announced the winners of its 2016 F1 Connectivity Innovation Prize, focused on fan-created virtual reality and augmented reality apps.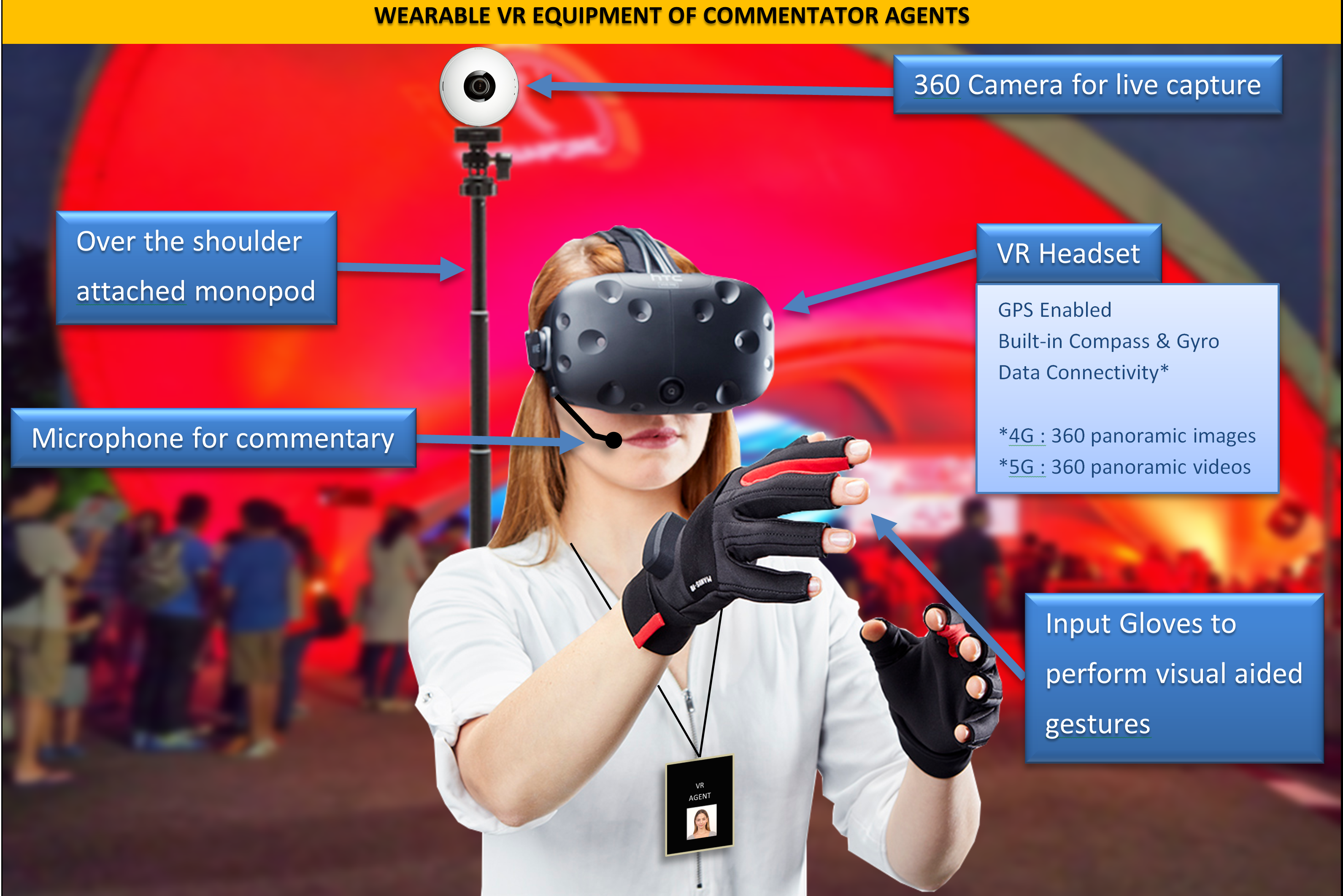 When it comes to cars, there can be little question that Formula 1 is at the bleeding edge, pushing the limits of engineering. So, it is fitting that it is now helping to push the limits of virtual reality (VR) and augmented reality (AR).
For the third year running, the motor racing competition's "Official Connectivity Provider," Tata Communications (also the Official Managed Connectivity Supplier of the Mercedes AMG Petronas Formula One Team), operated the F1 Connectivity Innovation Prize — which seeks to leverage F1's legacy of innovation to inspire fans around the world to harness their technical expertise and passion for the sport to drive their own innovation.
2016 F1 Connectivity Innovation Prize Winner Datu YogaBrata of Singapore (left) stands with Mercedes AMG Petronas Formula One Team race driver Lewis Hamilton after accepting the grand prize for his Virtual Trackside Experience app.
This year, Tata and F1 issued two challenges focused on VR and AR. The first challenge, issued in conjunction with Formula One Management, was to design an end-to-end VR/AR solution that provides fans an immersive Formula 1 Grand Prix experience that gives fans, no matter where they are in the world, the feeling of being at the track.
The second challenge was issued in conjunction with the Mercedes AMG Petronas Formula One Team. It invited entrants to design a virtual and/or augmented reality solution that would allow engineers both on and off the track to work better as an integrated virtual unit.
While the first challenge has the potential to engage car racing enthusiasts like never before, the second has the potential to transform race operations at a fundamental level.
"It goes beyond just a visual image," says Mehul Kapadia, managing director of the F1 Business at Tata Communications. "In real-time, they need to be able to access different components. Each car has like 80,000 components that must come together. They literally build each car at the race track."
F1 cars are customized for every track and associated weather conditions.
While a large F1 team might have about 60 technical staff on site at the race, teams can have up to about 600 staff. Leading up to a race and on race day, most of that staff will be back at the team's factory, which could be on the other side of the globe from the race. Each car, Kapadia notes, has about 200 data sensors that continuously provide about 2,000 data points, which are fed back to the factory and analyzed in real-time.
Kapadia says VR and AR provides the potential to help staff back at the factory better understand what their onsite colleagues are experiencing and therefore collaborate with them more efficiently and productively.