Google's Apigee buy validates API economy
Google's $625 million acquisition of the leading API management platform provider validates CIOs' plans to use APIs to build out digital businesses.
Alphabet's Google today announced plans to acquire Apigee Systems for $625 million, paying a 6.5 percent premium in a deal that reflects how Application Programming Interfaces (APIs) have become critical threads connecting disparate software systems. Apigee, which went public in 2015 and in May reported revenue of $67 million for the third quarter, makes software that enables developers to use APIs to securely share their data across applications and devices from third-parties, a critical activity for companies attempting digital transformations.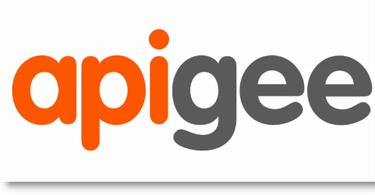 Google today announced plans to acquire Apigee Systems for $625 million.
Diane Greene, a Google senior vice president, wrote in a corporate blog post today that APIs are the hubs through which companies, partners and customers interact. "Instead of the doctor phoning a prescription into the pharmacy, they can use an app that talks to the pharmacy through an API," Greene wrote.
Digital transformations for everyone
Google's acquisition of Apigee seems fitting. Google, along with Silicon Valley rivals Apple and Facebook, has popularized the practice of sharing APIs with third-party programmers and businesses in a bid to build out web and mobile platforms.
Greene's pharmacy example wasn't accidental. Pharmacy retail giant Walgreens has used Apigee's software since 2012 to enable developers to build software that allows consumers to print photos and refill prescriptions from the Walgreens mobile app. It has publicly referred to this strategy as "putting an API around our stores." Apigee also counts AT&T and Staples among its 300-plus customers.
A pharmaceutical retailer, a telecommunications goliath and an office supplies chain appear to have little in common, but their business roadmaps share a theme in using APIs as the cornerstones of platform strategies to attract digitally savvy consumers. However, giant Pitney Bowes is using Apigee to build mailing and logistics applications to help companies sell and ship their products and services online, a critical piece of a multi-year digital transformation that began in 2013, James Fairweather, Pitney's senior vice president of technology told CIO.com earlier this year
Pitney Bowes, Walgreens and Staples are not outliers. A recent Forrester Research survey revealed that 40 percent of developers are using external APIs, with another 25 percent interested in using them or planning to do so. The firm also found that U.S. companies alone will spend nearly $3 billion on API management software by 2020.
Not a one-API-platform race
Apigee has limited competition in API management. However, one of those competitors is Akana. Airline Aeromexico recently launched a new website and check-in kiosks using Akana's API management software. The technologies, part of a digital transformation to help the airline better serve consumers (including those traveling between 45 destinations within Mexico, 17 in the U.S. and 15 in Latin America), reduce transaction processing time by 50 percent and increase the number of customers being checked in without assistance.