Here's how Photoshop will work with the new MacBook Pro Touch Bar
Say goodbye to all of those on-screen panels and menus.
Choosing color is now easier with the Touch Bar. You can keep your right hand on the trackpad—which is now two times larger—for painting while the left hand is choosing colors by sliding across the Touch Bar.
"It almost feels like you're playing a musical instrument," Evans said.
If you want to blend the colors with the layer beneath it, you can change the blend mode in the layer properties. That can be difficult in Photoshop sans Touch Bar.
"There's a lot of clicking and trying and hoping and guessing," Evans said.
But with the new MacBook Pro, you can just scroll through blend modes in the Touch Bar to find the best one for your image, from soft light to vivid light and everywhere in between.
If at any point you don't like the changes you've made, you can scroll back through the visual history of your image in the Touch Bar.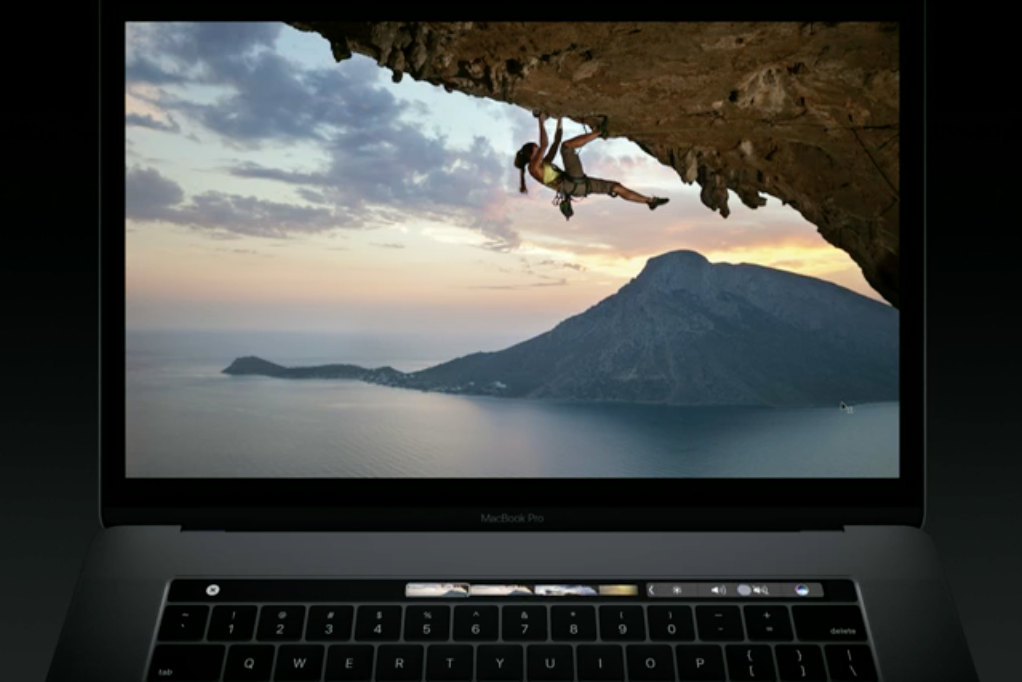 The Touch Bar-optimized version of Photoshop is expected to roll out by the end of the year.