Here's how the MacBook Pro stacks up against the PC
Surprise: The PC is still well ahead of the MacBook

If you had to put a word to Apple's first big MacBook reveal in, well, years, it would have to be meh.
Sure, you think I'm just throwing shade at Apple because I'm the original hater, but frankly I expected more after four years of neglecting the MacBook Pro lineup. I really expected Apple to knock it out of the park and show the PC world the bottom of its sneakers as it raced ahead. But no. Apple has not raised the bar. Worse, in plenty of metrics, the PC remains ahead.
Don't believe me? Let's break it down.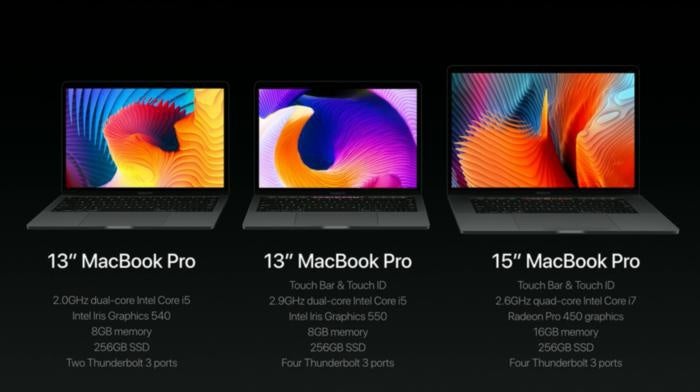 Apple's three new MacBook Pros: Are they what Mac users really want as their workhorse?
The new MacBooks, by the numbers
Apple announced three new laptops today. The most high-profile is the workhorse of the fleet: the MacBook Pro 15. As usual, Apple didn't divulge all the specifics, such as the exact CPUs, but it did disclose the clock speeds and the generation of Intel CPU.
The MBP15 uses a 6th-gen quad-core Skylake chip. This may disappoint some, but Intel's 7th-gen quad-core Kaby Lake CPUs aren't official until early next year. Apple does stick with the beefier versions of the Skylake CPUs, with Iris Pro graphics.
By process of elimination, I'm pretty certain these are the two CPUs in the MacBook Pro: the Core i7-6870HQ and the Core i7-6770HQ. Read all about them at Intel's ARK. Both of them are pretty decent CPUs and feature Intel's Iris Pro 580 graphics, as well as 128MB of integrated eDRAM.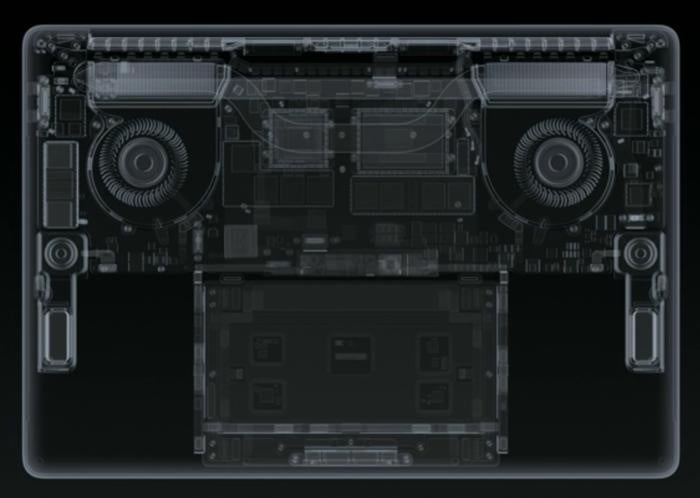 The MacBook Pro 15 packs soldered-in-place CPU and GPU.
Graphics-wise, the Iris Pro 580 is Intel's best—but it still falls short of decent discrete graphics. In performance, it's roughly between that of a GeForce GT 940M and a GeForce GTX 950M, which aren't exactly fast GPUs themselves.
In CPU-limited tests, the new MacBook Pro 15 should be about the equal of a quad-core PC. What I don't get is why Apple uses the pricier Iris Pro version of the CPU even when it's paired with discrete graphics. Why not shave a little money off the price tag?
Speaking of GPUs, Apple is the first personal computer vendor I know of to offer AMD's new lower-end Polaris GPUs in the form of the Radeon Pro 450 and Radeon Pro 455. Both are pretty power-friendly, with a rating of 35 watts, but neither seem to be barn-burners. The Radeon Pro 455 is rated by AMD at 1.3 teraflops, and the Pro 450 is 1 teraflop.