Here's how the MacBook Pro stacks up against the PC
Surprise: The PC is still well ahead of the MacBook
Well, it doesn't change this time either. Last year I put the Surface Book against the MacBook Pro 13 and found even the older model could be called "three times faster."
Although I'm disappointed with the Surface Book i7's "upgrades" as well, I am almost certain it'll easily hand the MacBook Pro 13 its hat as it kicks it out the front door into the snow. Microsoft has put a GeForce GTX 965m inside the Surface Book i7 this year, and that's just spoiling for a fight.
Frankly, I'm not even sure the MacBook Pro 15 can outperform the Surface Book i7 on graphics tasks (though it certainly will on CPU loads).
In the end, after four long years and much anticipation, what we get with the MacBook Pro is performance that's going to still lag the PC's by a healthy margin. Let's just hope it doesn't take another four year for the next update.
But hey, you get emojis in a tiny touch strip, right?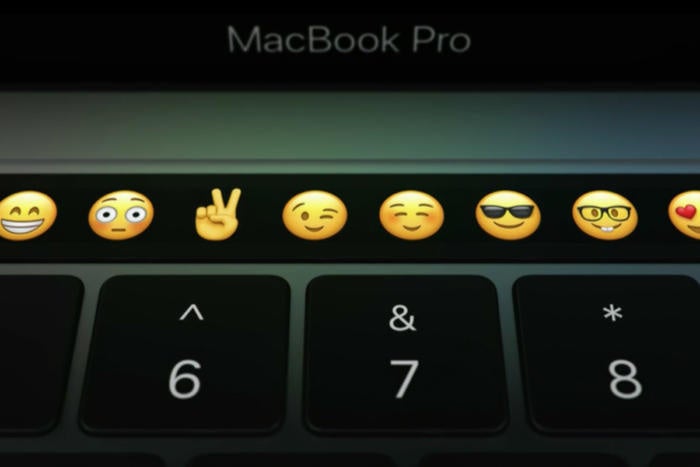 There's no pen or touch screen support but you can get emoji's AMIRIGHT?
Previous Page 1 2 3 4