Hewlett Packard Enterprise and Mirantis cut OpenStack staff
Each company has been a core OpenStack contributor in recent years, and now they're both laying off OpenStack workers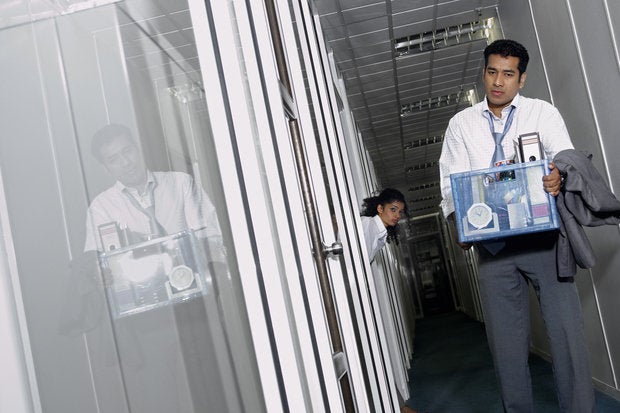 Hewlett Packard Enterprise and Mirantis - two of the most instrumental companies in the open source cloud computing project OpenStack - have each laid off employees in recent weeks, according to the companies.
The full extent of the layoffs at HPE is unknown but ComputerWorldUK last week quoted Canonical founder Mark Shuttleworth as saying that HPE had laid off their "entire OpenStack team." An official with HPE confirmed there has been a restructuring but would not say how many OpenStack workers were cut, adding that Shuttleworth's statement is exaggerated.
Shuttleworth also said that Mirantis cut about 300 OpenStack developers, but the company's co-founder and Chief Marketing Officer Boris Renski says the number of cuts at the company is less than 100.
Officials from the OpenStack Foundation – who are in charge of developing the open source code that makes the project – would not comment on the layoffs specifically but said they're not indicative of weakness within the open source community, which they say is healthy and growing.
HPE's tumultuous two years
A spokesperson for HPE confirmed there were cuts made in mid-October as part of a "company-wide strategy to give HPE the needed workforce to be a more nimble customer and partner-centric company." Spokesperson Erik Denny added that reports that HPE cut all of its OpenStack employees was incorrect; the company still employs OpenStack technical experts, he says.
Sources familiar with the layoffs at HPE says the cuts have been motivated by multiple factors. First, there's been a broad restructuring since the November 2015 split of Hewlett Packard Enterprise from the consumer and printer company HP Inc. In April of 2016 HPE announced a spin-off/merger of its non-core software assets with Micro Focus as part of an $8.8 billion deal, which caused a new shakeup of employees.
A source close to HPE says that since that deal was announced most of the workers in the company's platform as a service (PaaS) business and IaaS cloud business have been laid off. The source, who would only speak on the condition of anonymity, said there are rumors within the company that HPE may sell its OpenStack Helion software assets but continue to white-label market them. Suse, a Linux distribution company which has its own OpenStack distribution, is seen as the most likely target to buy HPE's cloud assets. Earlier this year HPE announced that Suse was it's "preferred" Linux partner and that the companies would work together on OpenStack.
Mirantis cuts stem from acquisition
The cuts at Mirantis happened after the company acquired TCP Cloud, a company that offered a hosted version of the open source cloud that it sells to customers as a service. Following that acquisition Renski said there was a need to "balance pure software engineering culture with operations expertise."