How a trucking company sped up mobile app development
As it moves away from mainframe software, Paccar has embraced a software platform that lets business workers build mobile workflows for their corporate applications.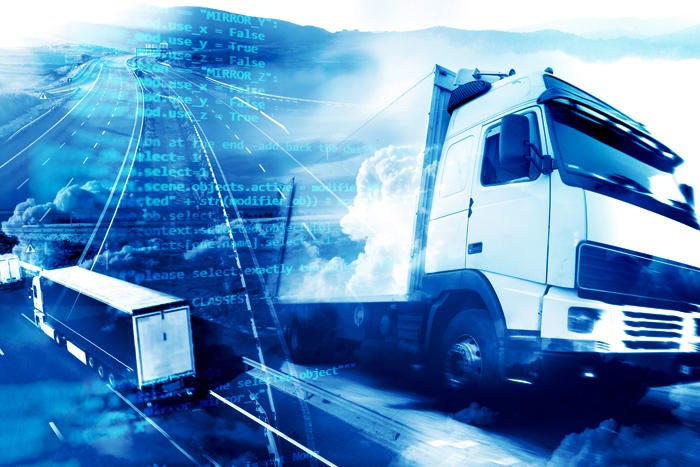 Employees want access to business applications from mobile devices, which is a conundrum for CIOs: Do they adapt legacy software designed to run on desktops and laptops to run on smartphones and tablets or buy a platform that enables such portability with minimal coding? Trucking conglomerate Paccar chose the latter option to help deliver mobile applications across the company's DAF, Peterbilt, Leyland and Kenworth business units, says CIO Lily Ley.

Paccar's CIO Lily Ley. Credit: Paccar
"We needed the flexibility and mobility to quickly deliver solutions to our users," Ley tells CIO.com. Working with Rob Branson, Paccar's director of technology and architecture, Ley chose a platform in the nascent but growing market for rapid mobile application development market (RMAD). Such platforms allow companies to quickly write mobile applications that align with the workflows employees are accustomed to adopting for each business process.
RMAD solutions address a business requirement triggered by consumerization. Consumers, employees are accustomed to accessing information and conducting transactions from their smartphone and tablets. They now expect the same functionality from their business applications. But most IT departments don't have enough software engineers to port, reconfigure and refactor potentially dozens of corporate apps workers use to do their jobs. RMAD platforms allow nonprogrammers, such as business unit leaders, to automate application development through drag-and-drop tools, code generation and other programming capabilities.
Meet the citizen developer
This so-called " no code" approach appealed to Paccar (getting rid of low code because SkyGiraffe automates the process), whose business units rely on several mainframe and other legacy applications for manufacturing, logistics, financing, leasing and aftermarket sales among other applications, says Ley. Its business analysts, as well as sales and marketing staffers, want to access reports, dashboards and key performance indicators from their iPhone and Android smartphones. But developing mobile versions of the mainframe and other legacy applications would have taken too long, Ley says. Paccar's IT department needed a better option.
That option came from startup SkyGiraffe, whose CEO, Boaz Hecht, Branson met two years ago. Branson says he evaluated a range of RMAD startups and mulled build mobile apps internally but he settled on SkyGiraffe. Branson says he chose the startup for its willingness to help Paccar's IT and business units cultivate mobile applications that have the look and polish of consumer applications while meeting the enterprise security and corporate workflows employees required.
"This tool allows us to establish a platform where our business users and their local IT can quickly develop and roll out their apps," Branson says.
Paccar business analysts and end users used SkyGiraffe to build roughly 25 mobile applications that enable employees to execute tasks as basic as granting approvals for sales discounts to more complex workflows, such as alerting factory workers' if a machine in Paccar's truck engine facilities is generating fault codes. Ley says Paccar expects to extend SkyGiraffe to its dealer network as they require the same flexibility, mobility and speed to market the trucking company is enjoying.