How Minecraft unlocks creativity and collaboration in classrooms
Microsoft's smash sandbox is expanding to more schools, and teachers claim real benefits.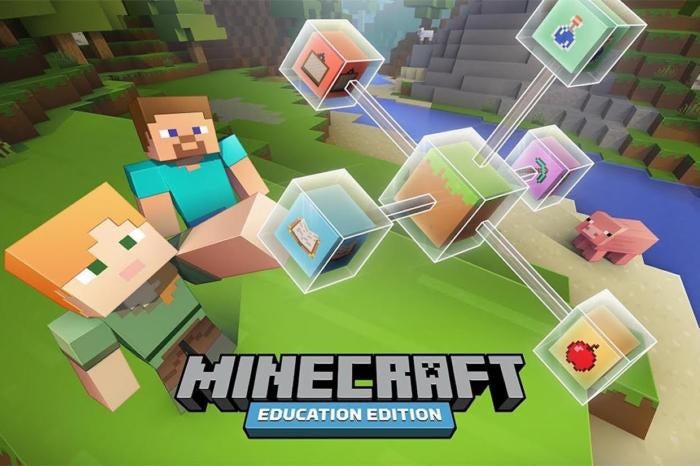 Amid tightening budgets and the pressures of Common Core standards, teachers are always looking for ways to better connect with and educate students—but the next big tool in their ever-evolving bag of tricks might surprise you. It's Minecraft.
Yes, that Minecraft: the game that lets you slay explosive creatures with makeshift weapons and concoct towering structures with tiny blocks. Mojang and Microsoft's smash sandbox—a chunky 3D building and survival simulation with few objectives or limitations—has already sold more than 106 million copies across computers, smartphones, consoles, and tablets.
How can a game like that help schools? It's not meant as a playground or distraction, but used smartly and sparingly, it spices up rote lessons and engages students by utilizing a space they already know and love. Some teachers are already onboard, and a previous indie initiative has given way to Microsoft's own expanded Minecraft: Education Edition, which arrives on November 1 with classroom-friendly tweaks to keep children focused on the tasks at hand.
Mining lessons
Minecraft's foray into education began with MinecraftEdu, which launched in 2011 after teacher Joel Levin and partner Santeri Koivisto saw the instructional possibilities and secured a license from Mojang. Microsoft acquired Mojang and the Minecraft franchise for $2.5 billion in September 2014, and soon began talking with Koivisto's TeacherGaming LLC about MinecraftEdu's future.
Ultimately, Microsoft purchased the rights to expand its reach and capabilities with its in-house team and resources. "They did an amazing job helping to define a space for Minecraft in education," says Deirdre Quarnstrom, Director of Minecraft Education at Microsoft. "They reached the early adopter audience."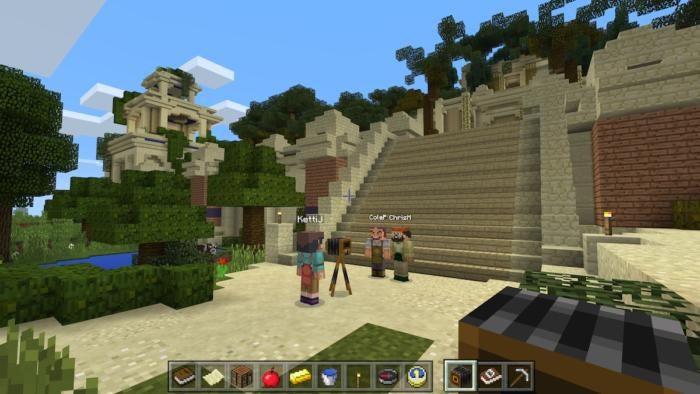 Microsoft's Education Edition has a new in-game camera to help kids capture their work (and have some fun with friends).
Attempting to reach everyone else required some work, however. For the renamed and rebuilt Education Edition, announced in January and available to teachers in a free open beta since July, Microsoft made it easier for schools to purchase licenses and securely log into the software via its Office 365 Education platform. Further tweaks include a new Classroom Mode management tool for teachers, a simplified process for importing worlds, and an in-game camera and portfolio for charting progress over time and exporting snapshots.
Overall, the biggest goal was to not lose sight of what makes Minecraft so appealing in the first place. "[We needed to keep] it so it was still an open world and didn't feel like it was a closed-down environment. The last thing we wanted to do was create the 'school version' that was less fun or more constrained," says Quarnstrom. "It's a very pure version of Minecraft."