How Sunny Delight juices up sales with cloud-based analytics
Sunny Delight's CIO made a bold move when it was time to pick a cloud analytics service to identify deficiencies in its sales promotions and opportunities for sales growth. He let business managers make the decision.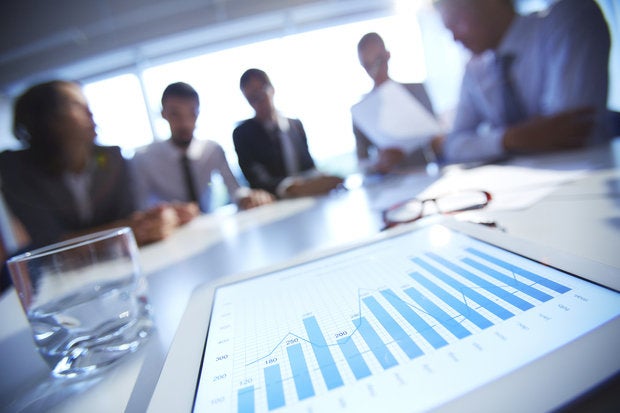 Analytics software has helped Sunny Delight Beverages boost profits by roughly $2 million a year and trim $195,000 in staffing costs annually, says CIO Shawn Rogers. The cloud application, which Rogers settled on with the help of several business managers, allows the company's business departments to determine the investment for promotions as well as make adjustments to curb wasteful spending on overtime and pricey transportation options.
"We couldn't see an order from sales promotion to payment in a cost-effective, non-laborious way," Rogers told CIO.com. Sunny Delight engineers were manually extracting and cross-referencing data from several business intelligence tools to generate BI reports – an approach would no longer stand under a corporate directive to streamline sales operations.

Sunny Delight CIO Shawn Rogers.
The challenge Sunny Delight faced is hardly unique. Many companies lack cohesive data management strategies plans for how data, analytics and people come together to create business value, according to McKinsey &Co. Data management typically happens in silos, with each department using a different BI application to make some sense of business performance. CIOs, at DirectBuy and other organizations, seeking a so-called single version of the truth are increasingly unifying their data architectures.
Too many BI solutions, too little time
Such an effort has been afoot at Sunny Delight since 2013, when third-party auditors revealed that business managers were using eight different BI applications to parse operational data, producing inconsistencies and redundancies. The company generates roughly $550 million annually from selling its fruit-based drinks to grocery stores, drugstore, and other retailers. To boost sales, the company marks down each pallet of drinks by 15 percent. But it lacked a way to correlate the impact of these promotions to increased order volume, Rogers says. Also, information collected from Sunny Delight's sales was overly broad. It knew how much money it was making based on sales of certain customers, but not by region. "We couldn't tie it to the ebb and flow in sales," he says. If Sunny Delight was going to derive any value from its data it needed to make some changes..
Working closely with CFO Bill Schumacher, Rogers selected a cross-functional team comprised of managers in sales, marketing, production, logistics, warehouse and accounting departments. Their goal was to "hammer out where our gaps were" and determine the most effective way to produce a data stream that could help identify sales, promotion, as well as customer trends. Perhaps more importantly, Rogers left the selection of a new analytics tool to the business line leaders who were going to use the analytics to improve their workflows.