How to create powerful presentations with Adobe Spark Video
A new update to Adobe's free social presentation web/mobile app now lets you directly integrate video clips.
4. Working with video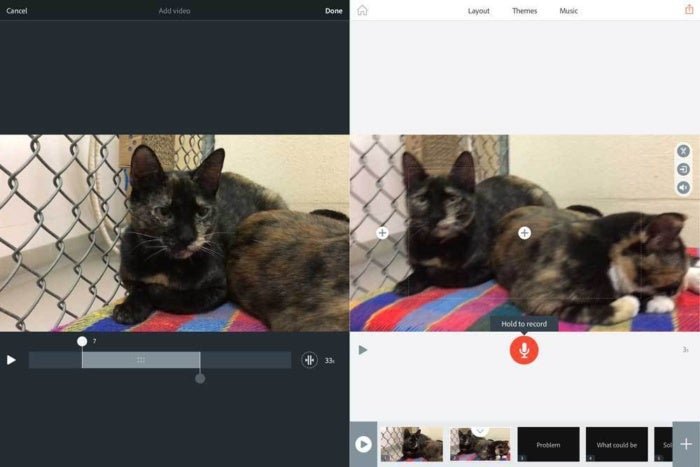 Import video into your project just like any photo or illustration. Spark knows it's a video file and immediately offers a way to trim its start and end points. Any clip can be distributed among multiple slides and trimmed to various durations. To do that, tap the Continue button (the middle button on the right side of the frame) to break up a clip into a new slide. The limit is 30 seconds per frame.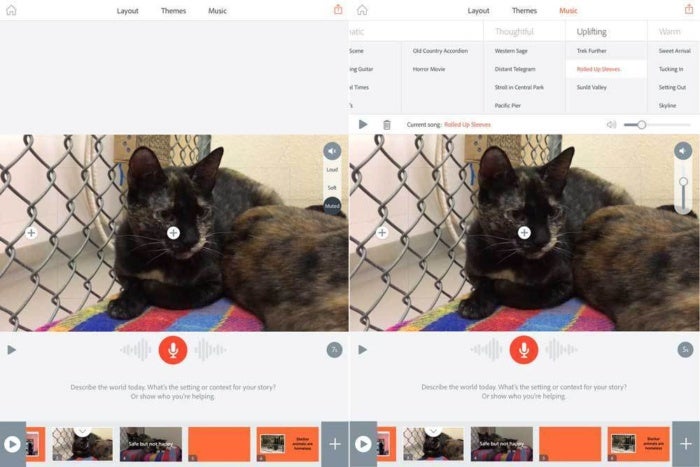 You can adjust the volume or mute a clip with the volume button. Spark can also automatically align the video clip to the length of your narration. Or you can add a music track.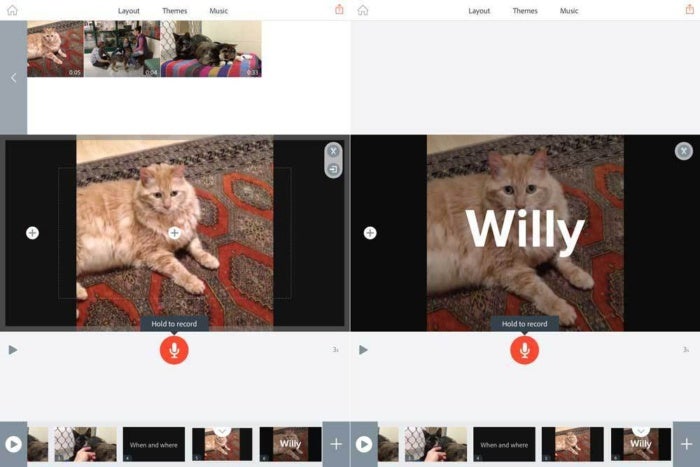 5. Fill the slides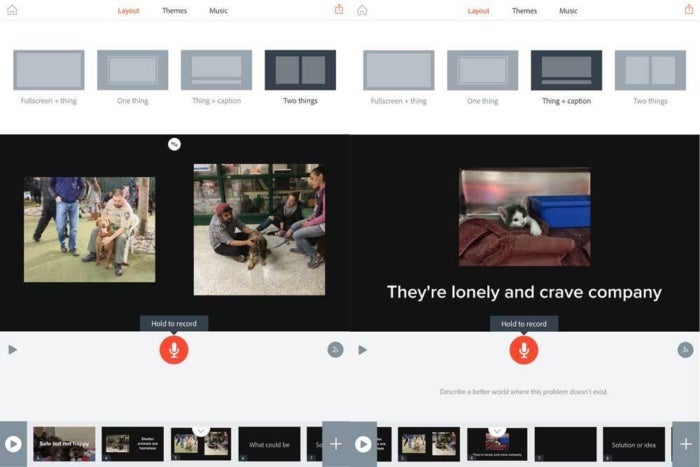 Each slide of a template presentation gives you a hint of what kind of content it could contain. You don't have to adhere to the formula, but it is helpful for beginners. You can express your idea with video, stills, text, icon, or a combination. Spark Video gives you four layout choices for each slide: Full screen + Thing, One thing, Thing + Caption and Two things. The first two can include video, the rest a combination of text, photo, and icon.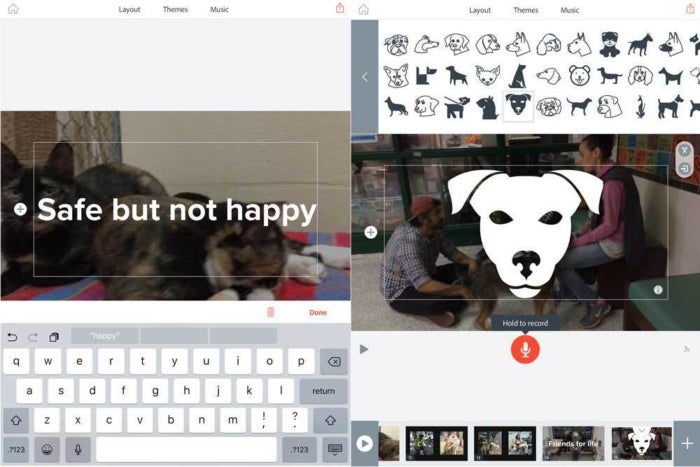 6. Add a theme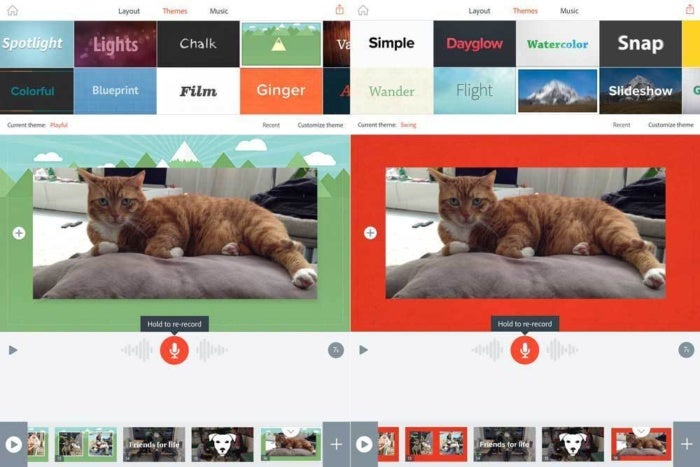 Themes provide the visual punch of your message. You can add a theme at any point, but waiting until you load all your content may help narrow down the choices among the 32 built-in themes. Tapping each theme gives you a brief preview and you can try out any theme you want before committing to it. The arrow on the bottom left side lets you view your creation with any template and music and switch them around until you like what you see.
7. Theme Lab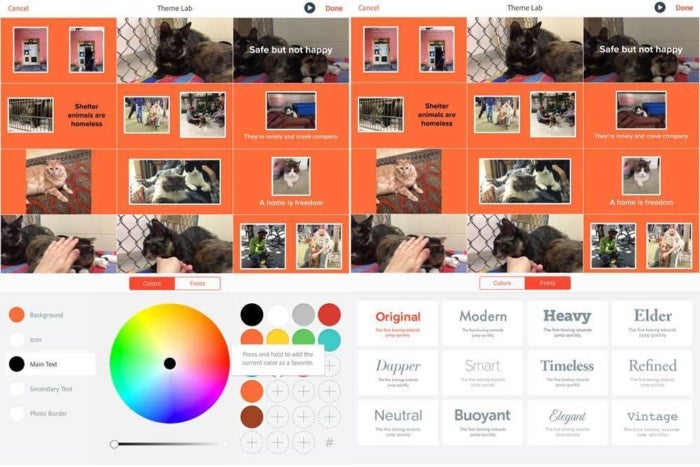 Each theme offers various ways to customize with different colors, background, icons, main text, and secondary text complete with a dozen font choices. You can apply variations to specific slides or to the entire presentation, though not every variation is available for every theme.
8. Add music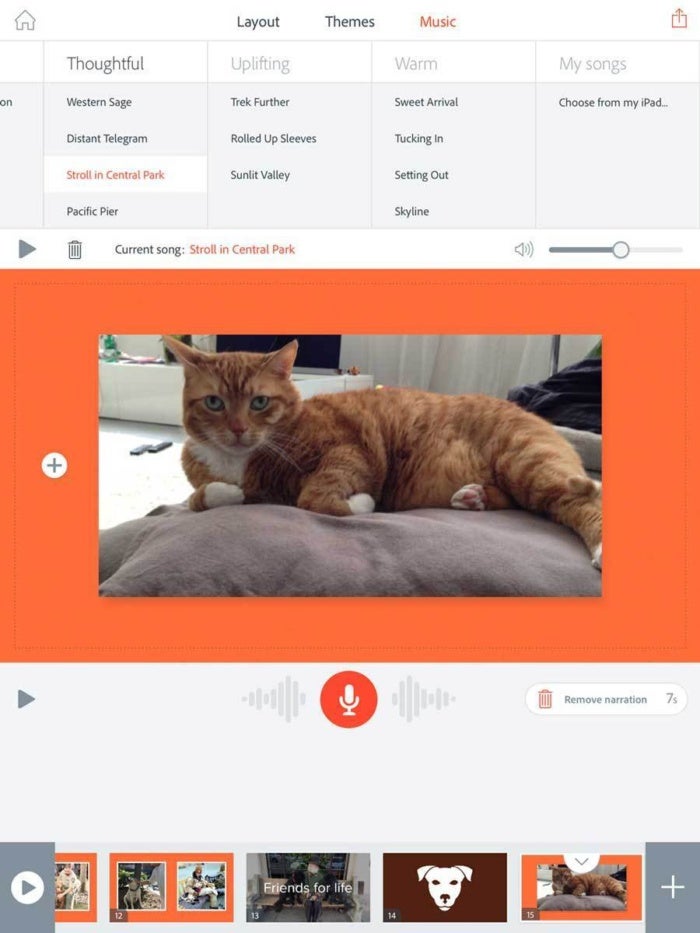 Music will likely be the most evocative part of your presentation. Adobe includes a varied selection of instrumental tunes for different moods from happy, playful, and relaxed to rousing, thoughtful, uplifting and more. Or you can choose from your own music.