How to create powerful presentations with Adobe Spark Video
A new update to Adobe's free social presentation web/mobile app now lets you directly integrate video clips.
9. Tweak away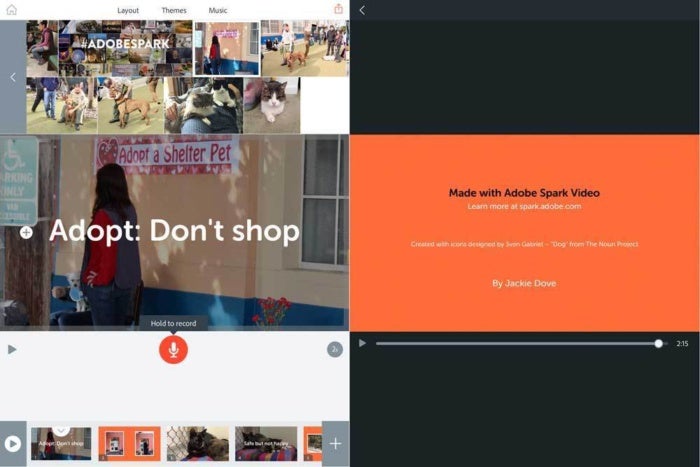 Just because you have filled in the template does not mean the presentation is set in stone. You can easily add, remove, replace, or reorder slides.
One thing that's a drag: The last slide automatically reads Made with Adobe Spark Video and lists the website URL, which you can't remove—unless you are a Creative Cloud subscriber. This is designed as an exclusive feature for Creative Cloud subscribers, but it is currently available for a limited time to all users, but only via the web app—not your mobile device.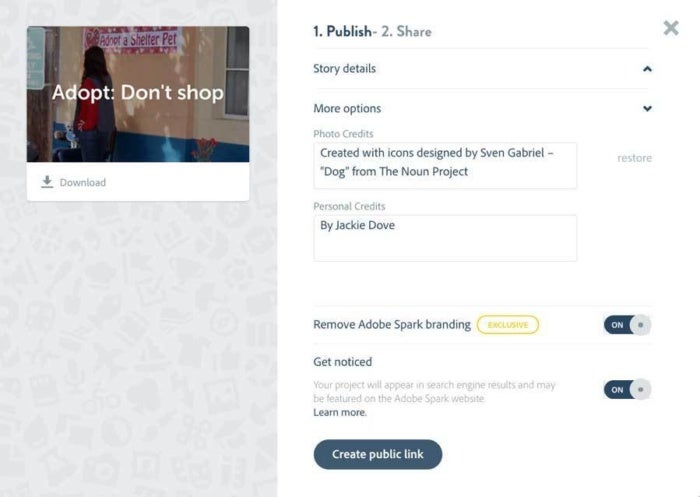 10. Share your video
When you're satisfied with your work and ready to share it, Spark Video makes it easy to post to Facebook, Instagram, or Twitter, or share via Message or email, as well as save it to the clipboard or your camera roll. Specify the general target audience by categorizing it as Business, Causes, Education, How-to, Lifestyle and more. You can add photo and video credits and author credit. You can also toggle on the optional Get Noticed control that allows your project to appear in search engine results and on the Adobe Spark website.
Adobe Spark Video is free online and available on the App Store for both iPhone and iPad. You need a free Adobe ID to access the app or update, but you do not need a paid Adobe subscription. If you need more than the allotted 2GB of Creative Cloud file storage, you can enable an in-app purchase of an additional 20GB for $2 per month, which will be automatically charged to your iTunes account.
Previous Page 1 2 3