How to make your Android phone work more closely with your PC or Mac
With the right tools you can leave your phone on the desk more often when you're working or playing on a PC.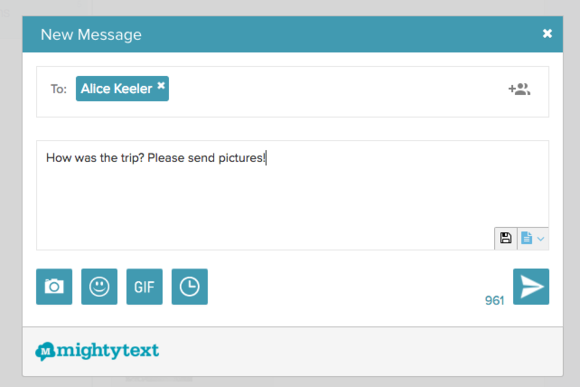 Fire off a new SMS or MMS message with MightyText.
There's a free tier, though it's rather limited. It won't sync up all your existing messages and there are some nuisances in the form of ads that live in the web app. Though if you go for the pro option ($40 per year) you get quite a bit extra.
My favorite feature (available in the free tier) is the ability to send a link right to your phone. Yes, Chrome syncs up your tabs but it's a bit buried inside the browser. This sends along a push message and it's right there.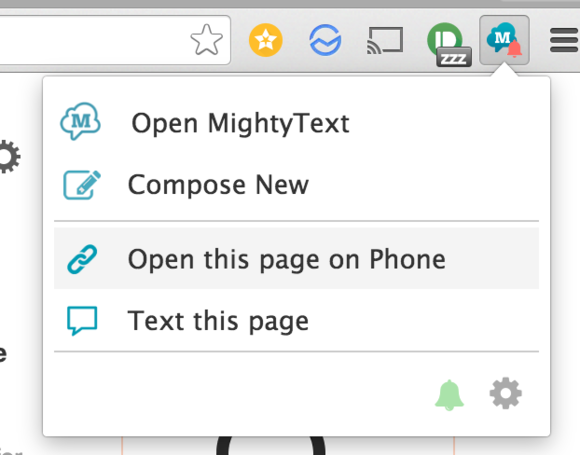 The MightyText Chrome extension puts new messages and an ability to send a web link right in your browser.
While good sevice is certainly worth paying for, $40 a year for mirrored texting feels a bit hard to swallow, especially when you consider you get this type of capability for free with Google Voice or iMessage.
The service has been around for many years, and it's very reliable. It's just a matter if you want another paid service in your life.
Cloud storage is still best for files
While many of these service offer file transfer to some degree, I still think you're better off going with your preferred cloud service. I usually recommend that people stick with what makes sense for their workflow: if you're all in with Google services, use Drive (the new selective folder sync is especially useful). If you want the absolutely fastest and most reliable syncing, then go with Dropbox, though you'll probably want the $100 pear year 1TB plan. Office 365 user? Take advantage of your included 1TB of OneDrive.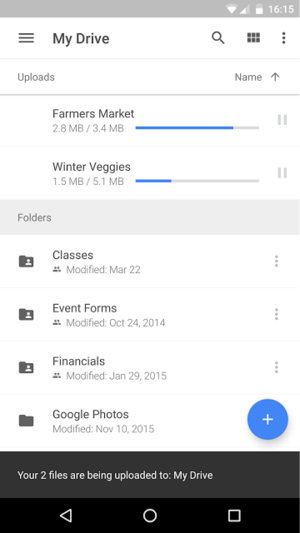 A progress indicator bar now will tell you how close your files are to being uploaded. Credit: Google Apps Updates Blog
All services have solid Android apps that make it quick and easy to send over files. One quirk if you use Google Photos is that they show up in a series of folders organized by sequential order: you have to go to the web or Android app to get all the facial-recognition magic.
A final word of hope comes from an unlikely source: Microsoft. The company showed off at its Build developer conference how a future Windows 10 update will mirror much of your phone's notifications. If this turns out well, it could offer a free solution, provided you're using Windows 10 instead of Mac or Chrome OS.
Google could certainly do some more in this space, with deeper ties between Android and Chrome a logical place to go. It would seem the ability is there to mirror Android notifications on Chrome and to more actively highlight features like Chrome tabs and draft emails. But for now you have some good choices which ought to give you the freedom to just leave the darn phone alone that much longer.
Previous Page 1 2 3