Luminar review: A serious challenger to the reigning pro apps for photo editing mastery
New Mac app shines as a standalone or plug-in to major competitors Photoshop and Lightroom.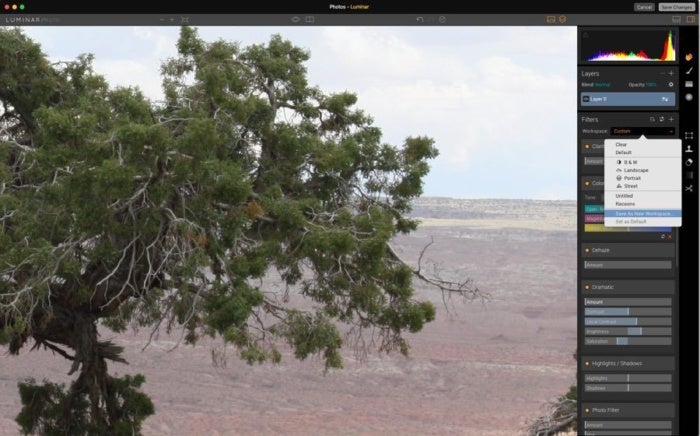 Save customized Workspaces as a starting point for your edits.
Presets
Presets are a hallmark of Macphun's editing apps, and Luminar follows in that tradition. Brand new users (and even experienced photographers) can immediately leverage Luminar's more than 50 quick presets in categories like Basic, Street, Dramatic, Portrait, Outdoor, and Travel, complete with instant full-window previews.
And if that's not enough, three additional preset packs designed by professional photographers are immediately available as a free download from within the app after purchase.
Mostly, I find category-based presets limiting, but the app lets you override the categories to access all the presets at once so you can quickly click through previews regardless of category. You can also create your own customized presets.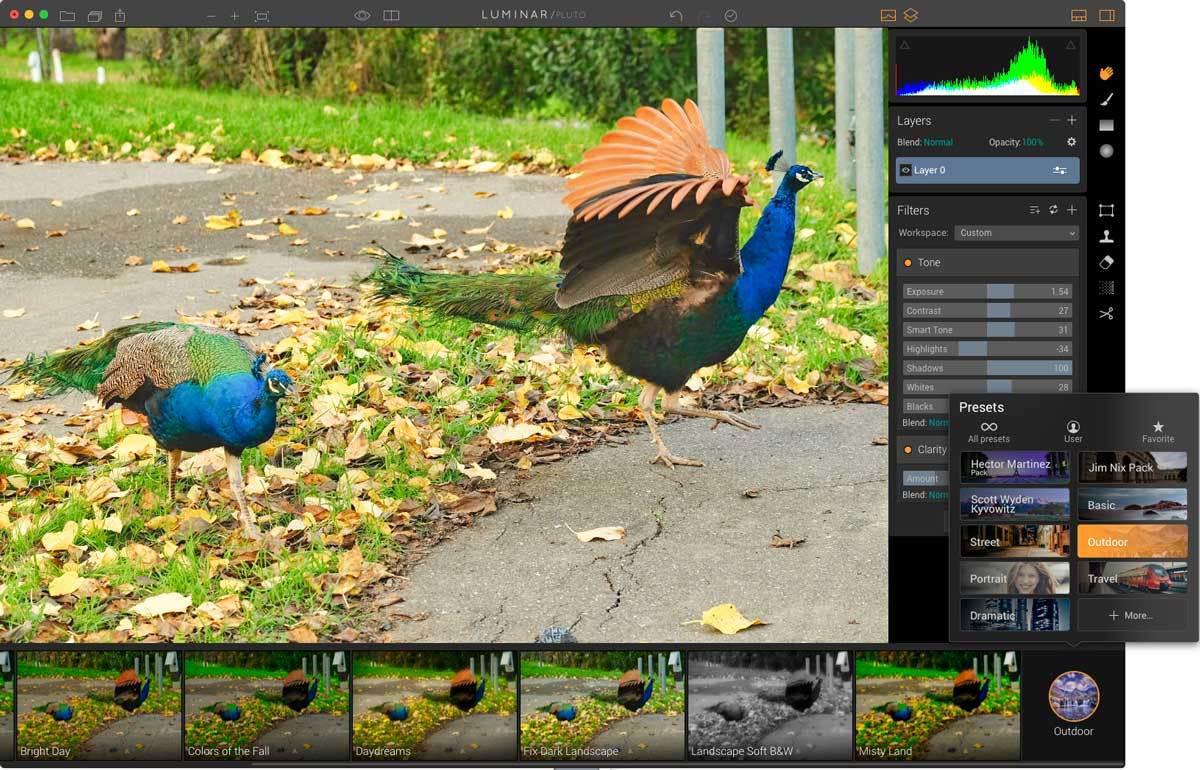 You can augment Luminar's built-in editing presets with photographer-generated independent ones available for download, or create your own.
Standalone or plug-in
Luminar is flexible: You can launch it as a standalone app, or as a plug-in to Photoshop, Lightroom, Aperture, or as an Apple Photos extension. The interface in all cases is exactly the same, as the app launches in its own window. Luminar can be used alone or in conjunction with Macphun's other editing apps.
With the Layers function, you can mask and paint edits or presets on specific parts of the picture, while leaving the rest untouched.
Adjust the size and other attributes of Luminar's brushes for editing precision.
One major new convenience not present in Macphun's previous apps is a multi-image tabbed interface, like Photoshop's, which lets you click to choose different images within the main window. However, you can only access the tabs function after launching the app.
Luminar's batch processing feature, available from the opening screen or from within the interface, lets you gather multiple photos together for a single editing operation. It accepts all the supported image formats, including raw, and proved fairly speedy: It took about three minutes to process 12 raw photos. My only beef is that the batch window opens smack in the middle of the screen and cannot be resized or relocated.
I batch processed12 raw photos in three minutes on my late-2013 MacBook Air.
Some downsides
Elegant and polished as it is, Luminar currently lacks an asset management system, so users will have to rely on their existing photo libraries in Lightroom, Adobe Bridge, Apple Photos, or other utilities to organize and survey images. The company says it plans to eventually add that important feature in future versions.