Luminar review: A serious challenger to the reigning pro apps for photo editing mastery
New Mac app shines as a standalone or plug-in to major competitors Photoshop and Lightroom.
The app's opening screen, an unassuming small window, launches in the middle of the monitor and like the batch processing window, cannot be moved. I appreciate that Macphun is trying to keep it simple, but it's disconcerting not to be able to relocate the window until after you navigate to and open your image.
Despite its many pro features, Luminar is not entirely a substitute for Photoshop because it is solely concentrated on photo editing—that's not a bad thing, just a distinction. If you're looking for CMYK four-color separation, a variety of print output options, or text capabilities, it's best to hang on to Photoshop with Luminar as a plug-in.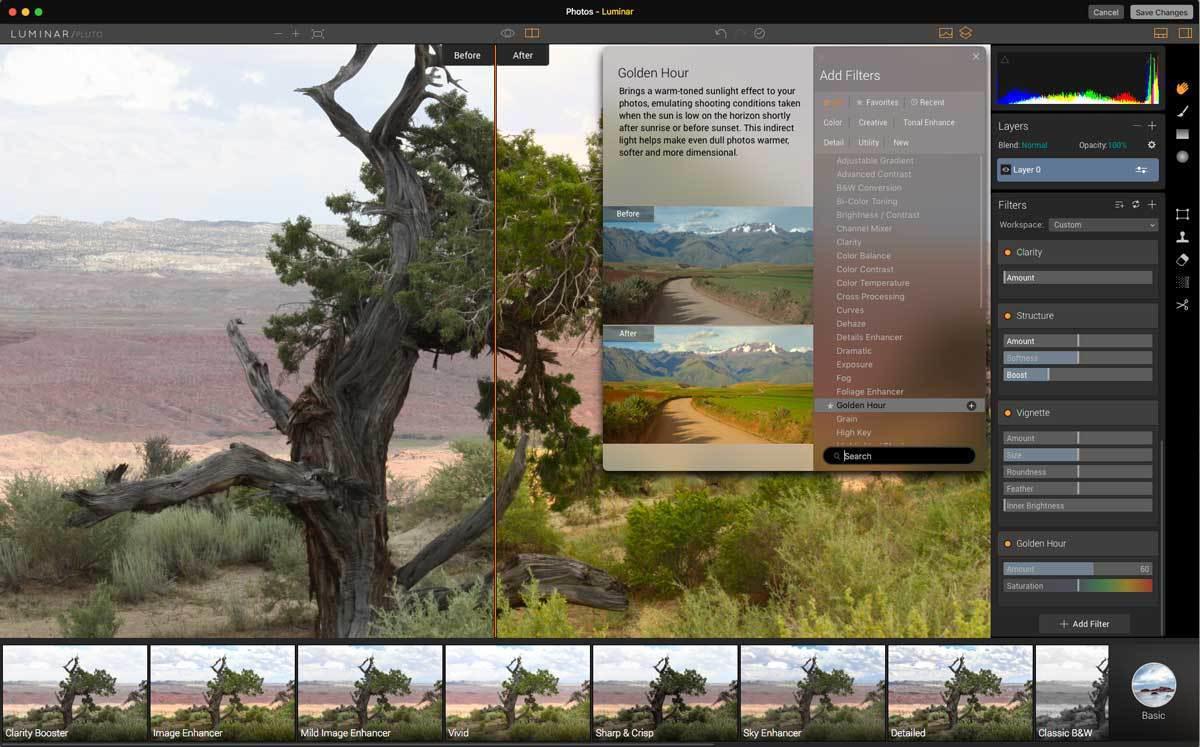 Every hour can be the Golden Hour with this special filter: No waiting. This image was edited directly within Apple Photos using Luminar as an extension.
Bottom line
Macphun has covered some major photo editing territory with Luminar 1.1.0, its new flagship general photo editor. It's accomplished that feat while at the same time promoting the app as a plug-in to its major competitors: Lightroom, Photoshop, and Photos.
If you're already familiar with Macphun's other apps, you'll catch Luminar's drift in a jiffy, as its interface sports a similar signature look and feel. If you're looking for a serious photo-centric editor with a polished and well-tested interface, deep functionality, and room to grow, Luminar is an outstanding choice.
Previous Page 1 2 3