Michael Kors Access review: A fashion-first approach to Android Wear
What can Michael Kors bring to the Dylan version of its Android Wear smartwatch? A lot of good intentions, and a not-so-svelte design.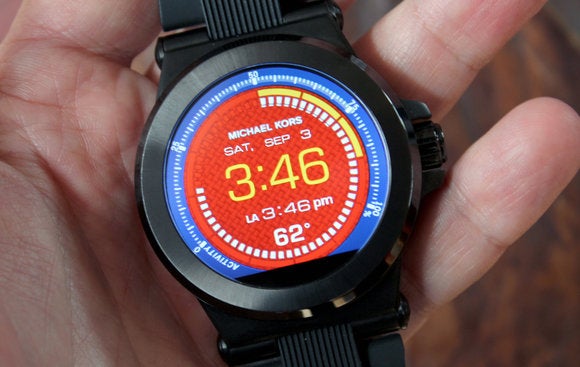 Here's a custom-designed color scheme for the Digital watch face (the stock black version appears in an image above). The outer ring shows step progress. The thick yellow ring shows the hour, and then we see rings for minutes and even seconds in finer increments.
In the Access settings panel, you can customize the watch faces for different colored backgrounds, hands and accents. You can even define auto-timing modes that set one watch face for daytime (6am to 6pm), and another look that runs at night. It's a great idea that should be built directly into Android Wear itself. Unfortunately, Michael Kors' customization interface is confusing, and there are no help notes for customization in the app.
I was also irked by the Access' feeble charging system. It's just a flimsy-floppy little puck that attaches to the back of the watch with a weak magnet. It doesn't sit flat and confidently on a nightstand until you plop on the watch, and I always had to check twice to make sure the watch was actually seated on the puck, and charging.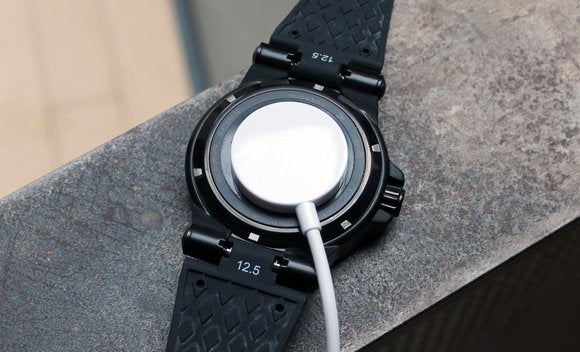 The charging puck forms a weak magnetic bond to the watch, and slips off easily.
What's in a name? For some, everything
When Android Wear was announced in March 2014, the available models were painfully frumpy. Even the original Moto 360, the most stylish of the bunch, looked more like a tech toy, thanks to its bizarre lug-less design. But that was more than two years ago. Tech brands like Motorola have improved their looks dramatically, and Android Wear watches like the TAG Heuer Connected ($1,500) and Fossil Q Marshal ($295-$315) provide options for consumers who simply must have a lifestyle brand on their wrists.
This is the competitive environment that Michael Kors finds itself in, and despite a fair number of drawbacks, the Access accounts for itself fairly well.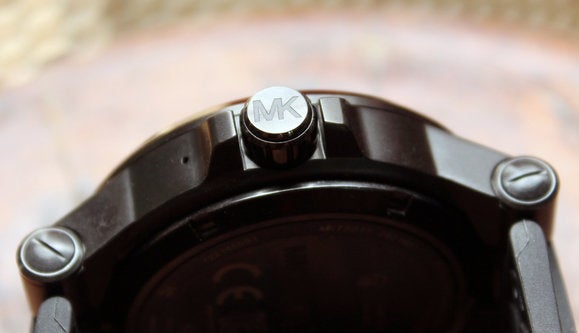 Push the crown to access settings, apps and contacts. The crown may bear the only visible Michael Kors logo on the physical design, but, hey, it's there for those who care.
To be sure, the Access is big and bulky, and its charging adapter feels like an afterthought. But I give props to Michael Kors for imbuing the Access Dylan with essentially the same design as the analog Dylan, and releasing a wide range of woman-friendly Wear watches via the Access Bradshaw. The Dylan is also made of hardy, durable materials, boasts solid battery life, and is easy to read outside.
Previous Page 1 2 3 4 5 Next Page