Microsoft demos alpha build of touch-friendly Metro Office apps
While Microsoft was busy showing off Windows 8.1 to a crowd of journalists at an invite-only event Tuesday, it snuck in an all-too-brief preview ...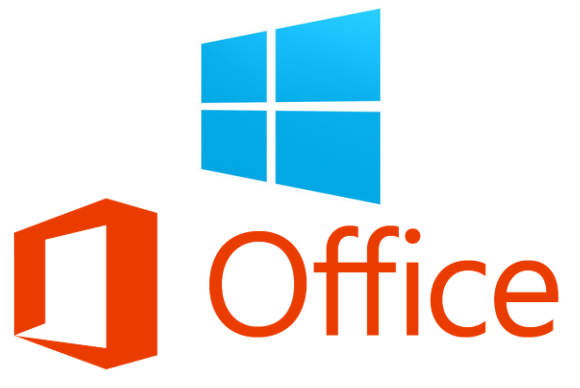 Windows 8.1 isn't the only nifty trick Microsoft has up its sleeve this week.
On the eve of the Build 2013 conference, a gaggle of journalists descended on the Moscone Center in San Francisco, invited by Microsoft to get a sneak peek at the flood of changes coming in the Windows 8.1 Developer Preview that everyone will be able to try later on Wednesday.
Tucked in among the hours of talk about new apps and new features was a segment devoted to Windows 8.1's productivity chops; and tucked into that was an all-too-brief look at another Microsoft gem.
Yes, I'm talking about modern-style Office apps.
"There's one set of apps that more than any other define productivity, and those apps are Microsoft Office," said Jensen Harris, Microsoft's Director of Program Management for the Windows User Experience Team, to an assembly of reporters. "So on this screen, for the first time, I'm going to show you a version of Microsoft Office, designed for the Modern user experience. This is a preview, this is alpha code, no promises to release date or anything like that..."
Harris opened the modern UI PowerPoint app from the Windows 8.1 Start screen, and then opened a SkyDrive-stored presentation. No UI elements were shown, but the brief presentation ran just fine. Update: Microsoft also showed off the presentation at its Build keynote.
"This has all of the same transitions, the same graphic power, the same file-format capabilities," Harris said. "This is actual, running PowerPoint, except it's running as a Windows modern app."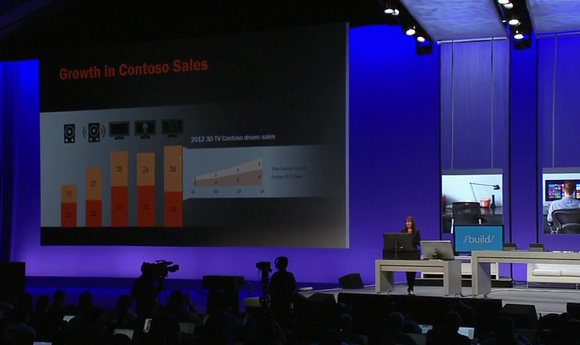 Windows co-chief Julie Larson-Green showing off the modern PowerPoint alpha demo at Build.
Sadly, the entire exchange lasted barely a minute, and we weren't able to go hands-on with modern PowerPoint.
But Microsoft played the modern Office card more to prove a point more than to show off PowerPoint in particular. Microsoft's core message of the evening is that Windows 8 is a flexible OS with deeply interwoven apps and capabilities--and the unveiling of the alpha version of modern Office apps played right into that.
"This starts to show how you take [Windows 8's] mirroring, the multitasking, the search, and Office together in one experience that goes from multiple 27-inch monitors all the way down to an 8-inch tablet running exactly the same version of Office as on here," Harris said. "Designed for touch, designed for mouse and keyboard, works across all devices, and totally compatible [with all your files]."