Microsoft preps Visual Studio for post-production duties
The newly launched Visual Studio Online package provides tools for online collaboration, editing and app telemetry.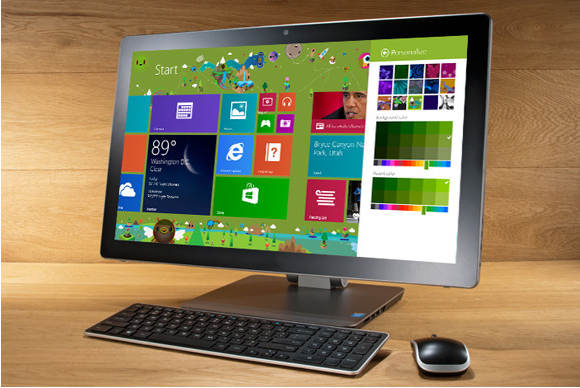 Recognizing how organizations need to produce and update their software more quickly, Microsoft has added an array of services around its Visual Studio IDE (integrated development environment) to help developers update and manage their software after it goes into production.
The company officially launched Wednesday its Visual Studio 2013. While most of the features for the newly updated IDE have already been unveiled through a series of previews, the company also introduced during the launch in New York a package of services called Visual Studio Online.
Visual Studio Online provides a way to keep track of an application once it has gone live, or into full production usage. It allows teams of developers to collaborate online. It also offers a lightweight browser based IDE for making quick changes to Web applications running on Microsoft's Windows Azure cloud.
With these services, "We will allow organizations to be more agile, deliver faster and deliver what people actually want," said Microsoft Technical Fellow Brian Harry.
Visual Studio Online addresses the emerging practice of devops, where developers work more closely with system operators to address issues more quickly, and to revise the software with greater frequency to more quickly meet user needs
"Every company is a software company now," said S. "Soma" Somasegar, corporate vice president of the developer division at Microsoft.
As a result developers must now "think about how to deploy the app and how to monitor the app and use that information to improve the application constantly," Somasegar said.
Running on Windows Azure, Visual Studio Online does not replace Visual Studio, but rather bundles a set of additional services for running devop-styled workflows in the enterprise. Most of the services are now offered in preview mode. Microsoft has not set a date for when Visual Studio Online will be ready as a full commercial service.
One service provides an environment for teams to collaborate on large software projects, one that keeps track of what sections of code have been checked out, and are being worked on by developers, as well as summarizing for managers the work being done by each developer.
Microsoft previously offered this service under the name of Team Foundation Service (TFS), which was a hosted version of Microsoft's Team Foundation Server software.
Visual Studio Online will also offer a service to compile applications in the cloud, as well as an elastic load testing service that can simulate thousands, or even hundreds of thousands, of users.
"You can spin up a load in a very friction-free way on the cloud," Somasegar said.
Another new Visual Studio Online service collects telemetry data for applications built in Visual Studio. The developer can insert some JavaScript code in an HTML app, or add an agent to a .Net or Java application, which sends usage data back to Microsoft. Microsoft then makes the data available via online reports.