Microsoft's Office 2016 intro guides are here, a week late and short on useful details
Microsoft has a great opportunity to draw new users to Office 2016, and so far, the effort is falling short.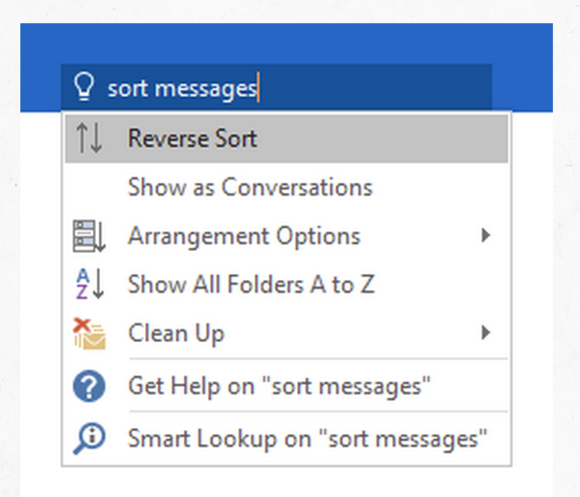 The "tell me what to do" feature in Outlook 2016.
Again, however, you might expect a quick blurb about how the new Clutter feature, which helps cut back on insignificant email, might prove useful. But no, that's not there either.
Microsoft obviously can update these guides as it goes along—after all, that's the whole point of a Sway, isn't it?—and I think it needs to. We don't need these quick start guides turning into full-fledged manuals. But Microsoft at least needs to explain what's new in Office 2016 and how to take advantage of those new features. And it still really hasn't done so.