Millennials push for public cloud, innovation
Millennials are moving into IT decision-maker roles in their organizations. A study by Microsoft and Wakefield Research suggests they are more likely than their non-millennial peers to push their organizations to embrace the public cloud and adjust IT policies to better enable innovation.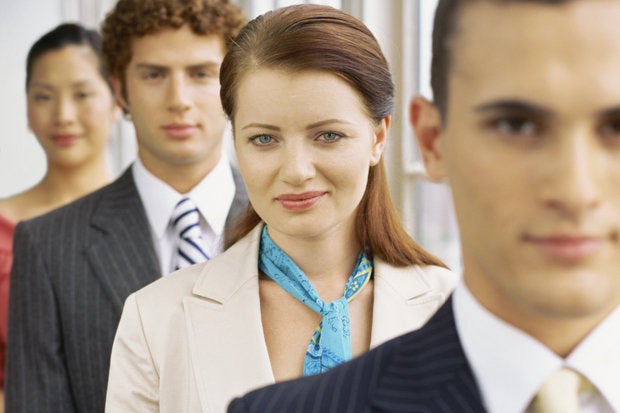 Millennials in the workplace are increasingly taking on IT decision maker (ITDM) roles, and in pursuit of improved agility, they are pushing their organizations to embrace public cloud and adjust IT policies to better enable innovation, according to a study by Microsoft and Wakefield Research.
As 2017 begins, millennials already represent a third of the workforce, and the Brookings Institute forecasts they will make up 75 percent of the workforce by 2025.
"We're now at the point where millennials are in early-stage decision-making roles," says Microsoft Corporate Vice President Julia White. "We are seeing CIO millennials. We're moving past the point where they are just influencers."
Microsoft and Wakefield Research surveyed 2,546 respondents (1,281 ITDMs and 1,265 IT professionals) across the U.S., U.K., Brazil, India and Japan between August 31 and Sept. 13 of this year. They found that millennials in IT fit the following criteria:
Want their organizations to adopt public cloud faster and use it even for the most essential business applications, even if it require them to develop new skills (69 percent of millennial ITDMs believe their organization has apps or services that are not currently in the public cloud but should be, compared with 53 percent of boomer ITDMs).
Are focused on delivering innovation and also believe that current IT policies need to adjust to better enable that innovation (88 percent of millennials say their organization's policy and procedures don't allow them to be as creative as they could be at work).
Recognize that connecting public cloud services to their data center to create hybrid solutions will remain important for years to come (97 percent of millennial ITDMs say connecting their public cloud solutions to their data center will still be important in five years).
"I think from the millennials, what you see is the ability to work in a more flexible style, use the DevOps approach, take advantage of open source technology, be more current," White says.
Cloud comforts
The data bears this out. In the U.S., for instance, 42 percent of millennials said they are "very" comfortable hosting their company's most essential applications or services on the public cloud, versus 32 percent of gen x and baby boomers. They aren't afraid of having to learn new things either: 76 percent of millennials said they don't see a lack of cloud skills as a barrier to cloud adoption — White says they feel empowered to acquire the skills they need.