Moto Z Play review: Long-lasting, affordable, and modular too
It may not be as fast as the other Moto Z phones, but the return of the headphone jack and super battery life make up for it.
A respectable camera
It's not very exciting to say it, but the Moto Z Play has a pretty good camera. That's it: pretty good. It doesn't hold a candle to Samsung's best or the newest iPhones, but it's not the slow, grainy disappointment Motorola buyers were stuck with in years past. You get a 16 megapixel sensor with fairly large 1.3 micron pixels, f/2.0 aperture lens, both phase detect and laser autofocus, and dual-tone LED flash. The front camera takes "good enough" selfies with its 5 megapixel sensor, wide-angle lens, and front-facing flash.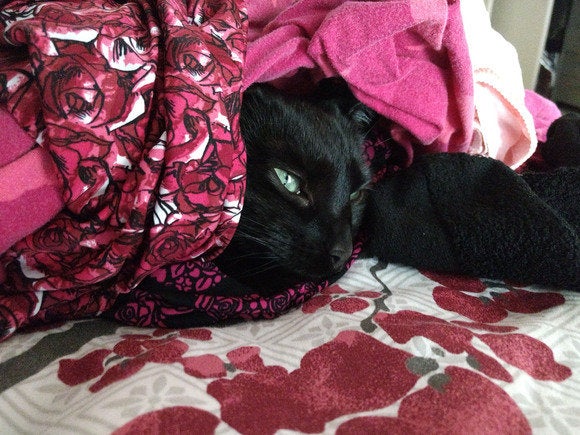 Low light shots can be a touch grainy, but you can get a great shot if your subject cooperates.
Low-light performance is above par for this price class, though there is some room for improvement. You get a decent pro mode that lets you adjust focus, white balance, shutter speed, and ISO, but you can't save RAW images. Serious video shooters may be disappointed to find that you're limited to 30 frames per second at all resolutions up to 4K, save for a single 720p/120fps slow motion mode.
Despite the occasional grainyness and limited dynamic range common to more affordable phones, you can get some really nice shots with the Moto Z Play, and it focuses very quickly with minimal shutter lag. The "pocket to photo" experience could be a touch faster, but doesn't disappoint.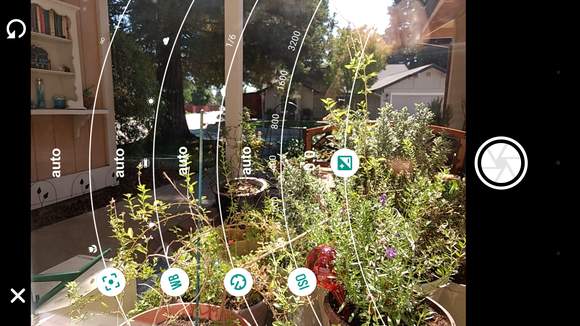 Pro photo mode gives you plenty of controls, but lacks the ability to save RAW image files.
It's a testament to how far smartphone cameras have come to think that this would be industry-leading camera performance as little as two years ago.
A great buy, but not from Verizon
At $450, the Moto Z Play is a great buy. Yes, you can get the OnePlus 3 with more storage and a bigger processor for the same price. But the Moto Z's incredible battery life, excellent display, lean software with useful enhancements, and compatibility with Moto Mods make a great case for it. With a price more than $200 less than the Moto Z or Moto Z Force, not to mention vastly superior battery life and an actual headphone jack, this Mot Z Play is a better choice for most consumers.
But this phone will spend about a month or so as a Verizon exclusive, and you don't want that version. Verizon adds a whole slew of obnoxious bloatware apps including its own messenger app, NFL Mobile, it's own map app, and more. You can disable most of these, but can't delete them. What's more, Verizon has a terrible record of updating Motorola phones with the latest version of Android.
Previous Page 1 2 3 4 Next Page