No generation gap here: Business leaders of all ages in sync on tech
Millennial executives and Fortune 500 leaders share the same forward-looking views on disruptive technologies. They also agree that the capability to adapt to change quickly is a key to edging out competitors.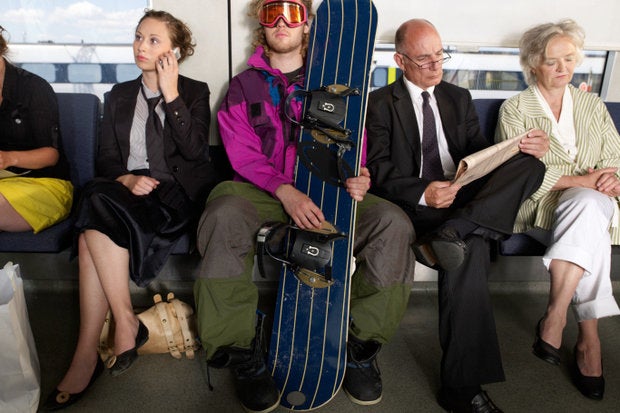 Credit: Thinkstock
What does a millennial CEO who started his own company during college and the CIO of a Fortune 500 company have in common? A lot more than you might think -- especially when it comes to technology.
"I'm scared someone is going to eat my lunch, so I'm trying to monopolize and find the next thing before someone else does," said Alasdair McLean-Foreman, a millennial and CEO of ecommerce startup, Teikametrics, during the Cross-Generational Technology Leaders panel discussion last week at the MIT Sloan School of Management.
The panel, which included business and IT executives from the Boston Police Department, Santander Bank, VMware, Teikametrics, Cimation as well as an IT consultant, discussed how companies are trying to find that "next thing" by staying on top of tech trends, adapting quickly to change and edging out competitors in an era of digital disruption. While each had opinions and concerns specific to their companies, they echoed many of the same forward-looking views on business and technology.
"In the next five years, you'll see a punishing rhythm of the destruction of old classic industries that don't move fast enough or adopt get replaced by young emerging things," said Tony Scott, CIO of VMware and one of the panelists. "Whenever you have big shifts you expect they'll take place over a long time. My fear in this transformation is that it will happen a lot faster."
Beyond the SMAC Stack
Moderator Jeanne Ross, director and principal research scientist at the MIT Center for Information Systems Research, quizzed the panelists about the popular SMAC stack of social, mobile, analytics and cloud technologies, but added her own twist. Ross calls it SMAC-IT to include the Internet of Things.
Panelists agreed that embracing new technologies is critical to business success, but only if companies move fast enough. "We throw a lot of money [toward improving] the way we do the exact same thing," said Drew Farris, former CIO of TriMark USA and now an IT consultant. "I'm envious of those opportunities to take a technology investment and do something new with it."
Farris also noted that the level of adoption of SMAC-IT technologies depends on how traditional a company is and what industry they are in. He's not seeing much SMAC-IT in businesses yet. For example, a large kitchen-supply company he works with still uses fax machines to send orders. Another one of his clients, a private equity company, still uses its home-grown ERP system.
"Some companies got far enough and said they didn't need more," said Farris. "Uber's type of innovation isn't translating into the nuts and bolts [of these] organizations."