Nvidia GeForce GTX 1050 and GTX 1050 Ti review: The new budget gaming champions
Two worthy successors to the legendary GTX 750 Ti.
EVGA's ACX cooling solution can work magic, even in the older ACX 2.0 version found in the company's GTX 1050 Ti. The card stays a full 5 degrees Celsius cooler than the lesser-powered MSI GTX 1050, and both single-fan GTX 1050 cards stay significantly cooler than the dual-fan Sapphire Nitro RX 460 OC. In fact, only a single air-cooled card in all of our accumulated test results (beyond even what you see here) stays frostier than the GTX 1050 and GTX 1050 Ti: Their own predecessor, the GTX 750 Ti.
Bottom line
Nvidia truly knocked it out of the park with the GeForce GTX 1050 and GTX 1050 Ti. Not only are these graphics cards a worthy successor (and worthwhile upgrade) for the legendary GTX 750 Ti, Nvidia's cards are notably cooler, notably more power-efficient, and notably more powerful than AMD's Radeon RX 460.
Heck, even the $110 MSI GTX 1050 OC outpunches the $140 4GB Sapphire Nitro RX 460 OC by an average of 11.69 percent at Medium graphics, split between minor wins in half the games and flat-out embarrassing victories in the other half. The $140 EVGA GTX 1050 Ti SC Gaming—which is the same price as the 4GB RX 460 we tested—widens the gulf even further to a whopping 28.72 percent average performance advantage. And the GeForce cards manage that domination without the help of an additional power connector, unlike the 4GB Radeon RX 460, which means that Nvidia's cards can indeed slip effortlessly into prebuilt big box PCs.
Versus Radeon
It's not quite R.I.P. Radeon RX 460, but it's damned close.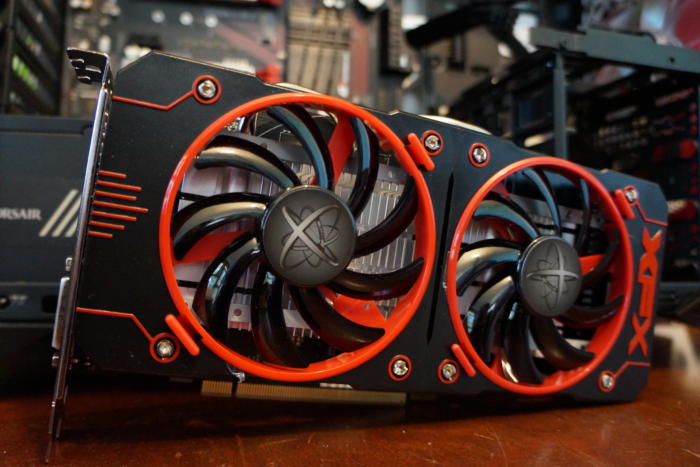 There's little reason to buy a Radeon RX 460 over Nvidia's new GeForce GTX 1050 and GTX 1050 Ti.
The GeForce GTX 1050 family wipes the floor with AMD's entry-level card in every traditional gaming metric, but AMD's cards still hold a major advantage when it comes to budget gaming: FreeSync monitors. FreeSync monitor are significantly cheaper than G-Sync monitors, starting at around $130 on Amazon for a basic 1080p display with a supported FreeSync range of 47Hz to 75Hz, and the gameplay-smoothing, tear- and stutter-killing joy of a variable refresh rate monitor can't be overstated. If you plan on buying a variable refresh rate monitor to pair with your new graphics card, a Radeon RX 460 and FreeSync display combination could be enticing, especially if you plan to stick with Radeon cards for the long haul.
But I'd recommend buying a GTX 1050 Ti and relying on its nearly 30 percent average performance advantage over the RX 460 and a FreeSync display in the vast majority of circumstances.
Previous Page 1 2 3 4 5 6 7 8 Next Page