Nvidia job posting reveals GTX 1080 Ti, premium 'Club GeForce Elite' subscription
Oops!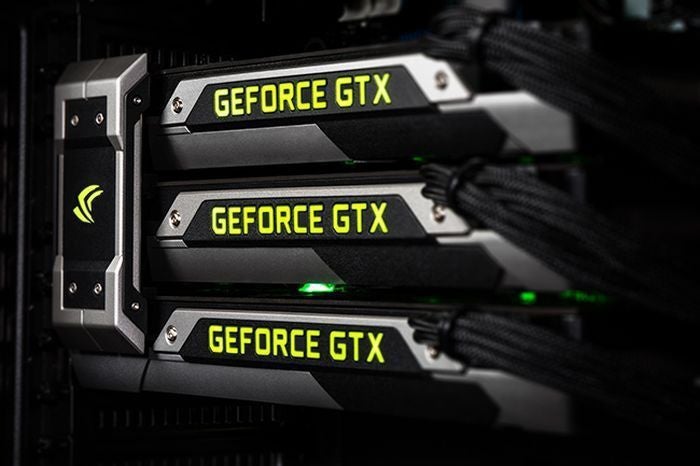 Between the introduction of the Shield lineup, GeForce Experience 3.0's mandatory registration, and the arrival of GeForce Now's cloud-based PC game streaming, it's clear that Nvidia's been striving to position itself as a one-stop gaming ecosystem for PC gamers, rather than a mere purveyor of graphics cards. Now, what appears to be an accidental TMI outburst at the end of a recent Nvidia job posting pulls back the curtain on exactly how the company's approaching "gamer loyalty"—and hints at unannounced GeForce products that may be on the horizon, including a premium GeForce Experience membership and the hotly anticipated GeForce GTX 1080 Ti.
Most Nvidia job postings end with the phrase "We are an AA/EEO/Veterans/Disabled employer." But the posting for a Senior Marketing Manager – GeForce, Gamer Loyalty & Advocacy position on LinkedIn includes a long extra section below that blurb on how Nvidia views the GeForce Experience program, as well as a schedule for GFE giveaways and the aforementioned teases for new products.
We've contacted Nvidia for details about this information and will update this article if representatives respond.
"Club GeForce"
First, some good news: Whoever wrote this section seems to truly consider GFE a boon for GeForce owners. "I think of GFE Rewards as more than giveaways—it's a Club with exclusive benefits for GFE users," the author writes. "Through the Club we can help improve our customer's gaming experience and build a GeForce/GFE community."
Driving home that sentiment, the rest of the information calls the user loyalty program "Club GeForce."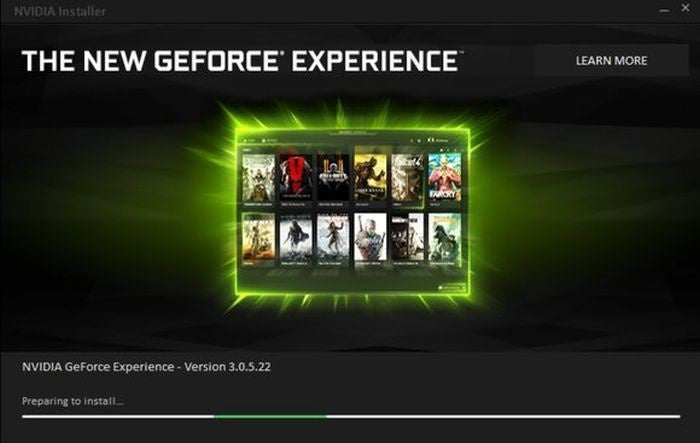 GeForce Experience 3.0 installing.
The text lists annual benefits for GFE users, such as a free indie game once per year and a free skin or in-game item for a AAA title once per quarter, before talking about weekly giveaways for full games, beta codes, and gaming hardware, which we've seen extensively since GFE 3.0's release.
From there it gets interesting.
GTX 1080 Ti and Club GeForce Elite
In a section titled "Targeted Spot Prizes To Drive Sentiment, Reward Behavior, And Grow Advocates," Nvidia discusses giving away free game codes to active GeForce forum members and GFE users who confirm bugs or submit superb feature requests—standard stuff.
But a follow-up bullet point suggests dishing out "Free game codes to users who rank most negative and most positive on our sentiment tools." Again, tracking user sentiment is pretty standard stuff in the world of big data, but it shines a light on that fact that Nvidia's watching what gamers say about GeForce. This is likely to make users who already feel disturbed about the mandatory GFE 3.0 registration even more skittish.