Nvidia job posting reveals GTX 1080 Ti, premium 'Club GeForce Elite' subscription
Oops!
The final part of the Targeted Spot Prizes section suggests that Nvidia's indeed planning to roll out a GeForce GTX 1080 Ti graphics card, though it's unclear if this "prize" is being discussed in theory or as a definitive plan. "980 Ti users get first spot in line for 1080 Ti pre-orders, or 'Step Up' offer," it says. Some rumors suggest the GTX 1080 Ti could be announced at Nvidia's CES keynote in January, while others say Nvidia plans to keep the card in its back pocket as an ace in the hole against the Radeon "Vega" cards AMD will roll out sometime in the first half of 2017.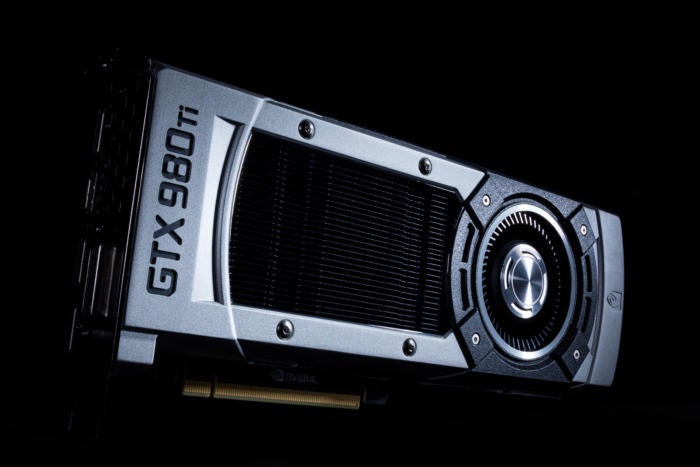 GeForce GTX 980 Ti owners will get first dibs on a GTX 1080 Ti, per Nvidia's job listing.
At the end of the job posting is the really juicy stuff—a description of a previously unannounced "Club GeForce Elite" subscription "as the [loyalty] program develops," which sounds like it may be an expansion of the $8 per month GeForce Now.
Club GeForce Elite would cost $10 per month. In exchange, subscribers would receive several benefits: A rotating bundle of four free games from the GFE app store per quarter (along the lines of Xbox Live Games with Gold freebies), exclusive in-game items and GeForce gear, and a tantalizingly mysterious "Free GeForce PC in the cloud subscription."
Nothing called the "GeForce Experience app store" currently exists. Nor any "GeForce PC in the cloud." Perhaps Nvidia's planning to finally expand the GeForce Now program to PCs? Could a replacement for the superb Moonlight app (which lets you use Nvidia's GameStream tech to stream your games to any PC or mobile device) be in the cards?
Time will tell, it seems. In the meantime, here's a screenshot of the full text at the bottom of the LinkedIn job description. It's been up for 31 days as of this writing, but I suspect it'll disappear soon.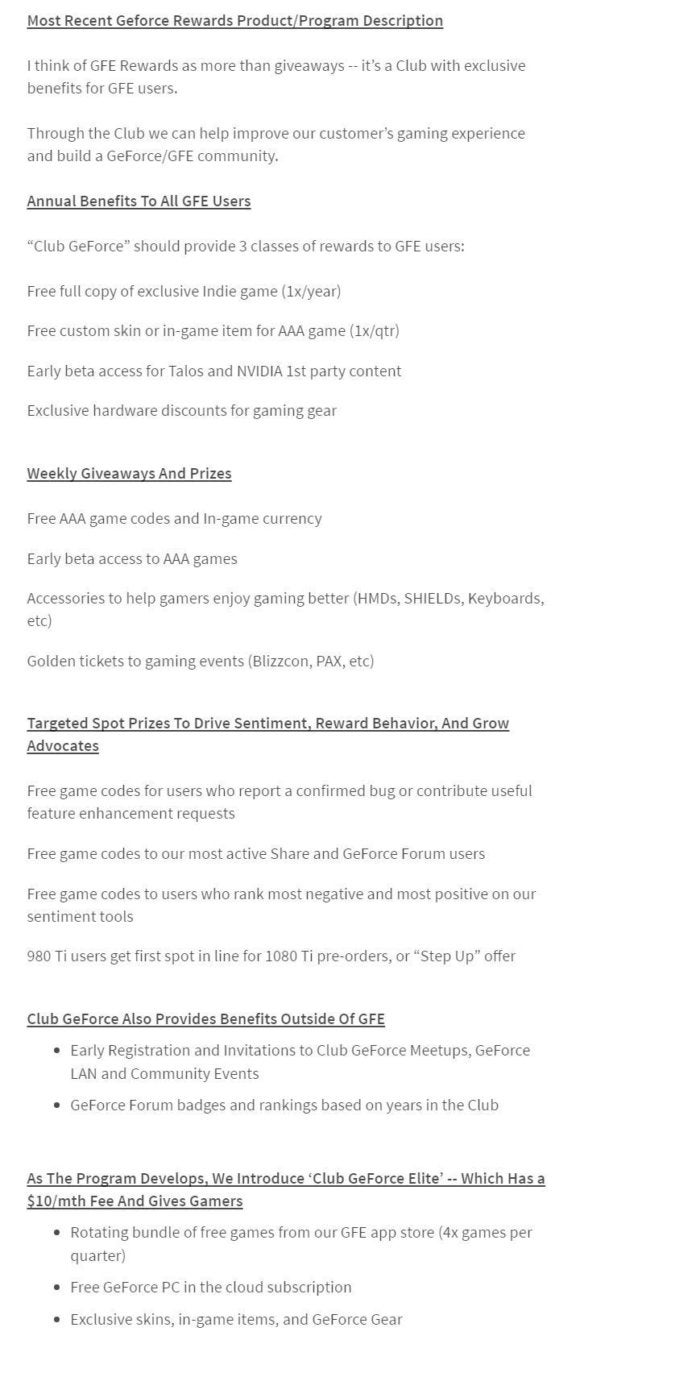 All of the Club GFE details in Nvidia's Senior Marketing Manager – GeForce, Gamer Loyalty & Advocacy job post.