Office 2016 adopts branches, update-or-else strategy of Windows 10
Enterprise subscribers to Office 365 get "Current Branch" and "Current Branch for Business" update and upgrade tracks.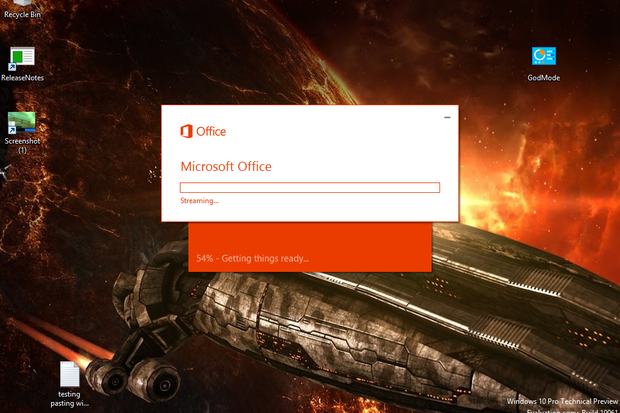 Microsoft yesterday said it will launch Office 2016 for Windows on Sept. 22, and detailed how it will deliver updates and upgrades with a cadence and rules set similar to Windows 10's.
Office 2016 will be "broadly available" starting Sept. 22, said Julie White, general manager of Office 365 technical product management, in a Thursday post on the team's blog. Organizations with volume license agreements, including those with Software Assurance, will be able to download the new bits beginning Oct. 1.
Week after next, subscribers to Office 365 Home and Personal -- the consumer-grade "rent-not-own" plans that cost $70 and $100 yearly -- may manually trigger the Office 2016 for Windows download at Office.com. In October, Office 2016 will automatically download to those subscribers' devices. The applications will be updated monthly after that, with vulnerability patches, non-security bug fixes and new features and functionality.
Consumers are locked into that monthly tempo, and like those running Windows 10 Home, must take the updates as they automatically arrive.
But for Office 2016 in businesses, Microsoft plans to reuse the update-and-upgrade release pace pioneered by Windows 10. Office 365 will offer both a "Current Branch" and a "Current Branch for Business," just as does Windows 10.
Current Branch (CB) will update monthly and potentially include new or improved features, security patches and non-security bug fixes. Current Branch for Business (CBB), on the other hand, will issue updates every four months, with the same potential content. In the months that Microsoft does not deliver a CBB update, it will issue only security fixes to customers who adopt the branch.
Failure to deploy the next CB update means customers won't receive future security updates. For CBB, businesses may defer deployment of the next update -- four months later -- but must adopt the one after that, or face a patch stoppage.
Office 365 CBB users, in other words, can retain the feature set of Office 2016 no longer than eight months (two updates). If CBB 1 appears, as Microsoft has pledged, in February 2016, then customers may skip the June 2016 CBB 2 but must deploy October 2016's CCB 3 or be severed from security updates.
Those rules and the CBB tempo are also identical -- although not necessarily on the same calendar schedule -- as Windows 10's.
Some Office 365 customers will be able to use only the CB: Those include organizations that have subscribed to Office 365 Business and Office 365 Business Professional, plans that currently cost $8.25 and $12.50 per user per month.
Firms that subscribe to the pricier Office 365 ProPlus, Office 365 Enterprise E3 or Office 365 Enterprise E4 plans may opt for the CBB track. Those plans run from $12 to $22 per user per month.