Our devices are talking… but are we listening?
Recent research from Forrester shows that, although more than half of companies making IoT devices are collecting this data, only a third are making use of it.
This vendor-written piece has been edited by Executive Networks Media to eliminate product promotion, but readers should note it will likely favour the submitter's approach.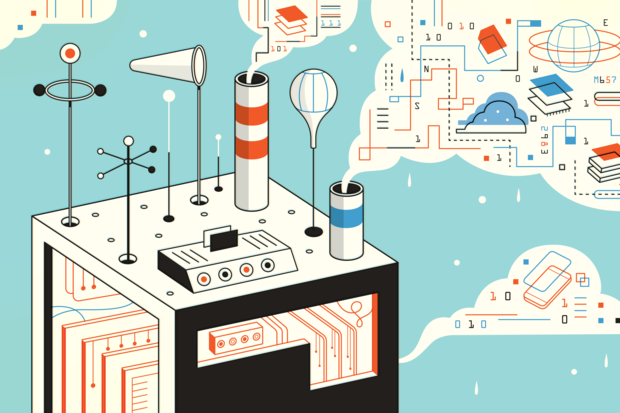 More and more, the devices we buy are talking to one another. Consumer and industrial original electronics manufacturers (OEMs) alike are building 'smart' devices that are connected to the internet. From devices that we wear, to those in the cars that we drive, in our homes and the buildings we work in, all the way to smart cities. They are all talking. It's predicted there will be 50 billion connected devices worldwide in 2020, so that's a lot of talk!
Our devices are already communicating with each other to share information on our movements, our preferences and our habits all of the time. The Internet of Things (IoT) isn't something futuristic from a science fiction film, it is here and now - our 'things' can connect with each other and affect one another's behaviours with very little input from us. Think of each of those 50 billion devices collecting information as they talk with one another. That's a lot of data. And yet, recent research from Forrester shows that, although more than half of companies making IoT devices are collecting this data, only a third are making use of it.
So why is this information going to waste? Every time our devices connect, they produce extremely valuable data that can not only give insight into the immediate sensor environment and operational status of a device, but will actually lead to determinable actions, automated or otherwise, based on human and device behaviour. Take car manufacturers for instance. With smart device technology, the data they can capture around our driving habits could be invaluable not just to them but to a number of companies as well. They have data on where we typically travel from, how long it takes us to get there, the time we leave our house in the morning and maybe even what we listen to en route. Even our coffee machines and fridges are part of the IoT ecosystem. Your coffee machine knows exactly how many times a day you enjoy a brew and when your coffee beans need replenishing. Put that information in the hands of digital marketers and they know exactly when you're running low on caffeine and so when to show you relevant adverts and offers from coffee suppliers.
These insights can be even more basic. For instance, a leading pest control agency is using IoT inspired sensor technology to detect mice in industrial buildings, using wireless data connectivity to communicate with technicians as well as with the customer about an infestation. For example, how big is the problem, what areas of the building are vulnerable and exposed to mice and, therefore, what action needs to be taken. The possibilities are endless. So why aren't more companies taking advantage; why is there still such a data disconnect?