Smarter algorithms will power our future digital lives
Baidu researcher says next-gen deep-learning algorithms will feed search, IoT, robotic devices.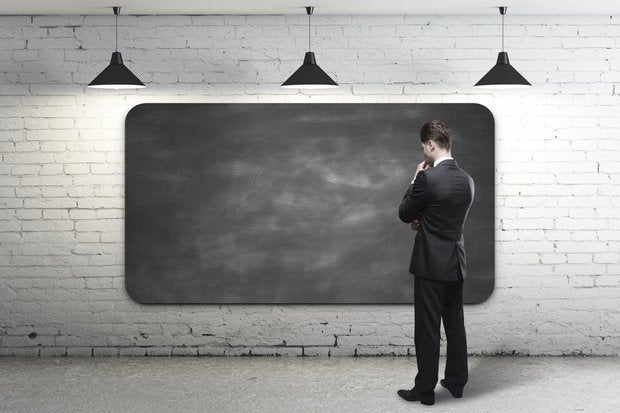 Credit: Thinkstock
Researchers are working on a new version of an algorithm that will power better search, autonomous cars, smarter smartphones and the Internet of Things.
Deep-learning algorithms, which are based on loose simulations of the brain, have been used to advance technologies like speech recognition, natural language processing and robotic autonomy.
Now, researchers are working on the next generation of these algorithms, which are heavily used in machine learning and artificial intelligence and may become the foundation that critical technological advances are built on.
Dan Olds, an analyst with The Gabriel Consulting Group, said if we're to see "profound" technical advances -- like cars that drive for us, leaving us to nap or read, and cars that can take off and autonomously fly us to our destinations -- we will need better deep-learning algorithms.
"These autonomous cars rely on being able to "see" obstacles in the road and maneuver around them. The better the cars can differentiate between, say, a pedestrian and a sign post, the better they will be able to detect potential hazards," said Olds. "And it's not just about the future of our digital lives, but also our physical lives. What if we could trust systems to handle the task of flying or driving freight across the country or the world? What if we could sit in the back and sleep while being driven to work?"
Basically, even though most people haven't even heard of deep-learning algorithms, better ones could mean a future that includes smarter homes, and robots that care for parents and walk our dogs.
"This type of research is important in that it could yield better ways to wade through the infinitely expanding pool of data driven by the Internet of Things and mobility," said Patrick Moorhead, an analyst with Moor Insights & Strategy. "Deep learning is a critical part of the future of the digital world even though most people don't know anything about it."
Andrew Ng is an associate professor of Computer Science at Stanford University and the Chief Scientist of Baidu Inc., a Chinese Web services company and a major Chinese-language search engine. Working with scientists from Stanford and Baidu, Ng is working on building the next generation of deep-learning algorithms. He spoke at MIT Technology Review's EmTech conference in Cambridge this week about applying deep-learning technologies to search and future technologies.
He has the background to get it done. For a year and a half, Ng worked at Google, founding the company's deep-learning project, Google Brain.
Google, along with companies like Microsoft, Facebook and Baidu, are working to develop better deep-learning algorithms because they have so much data to deal with.