Spotify enrages users, apologizes over privacy changes
Music service wants access to users' photos, contacts, voice control and location.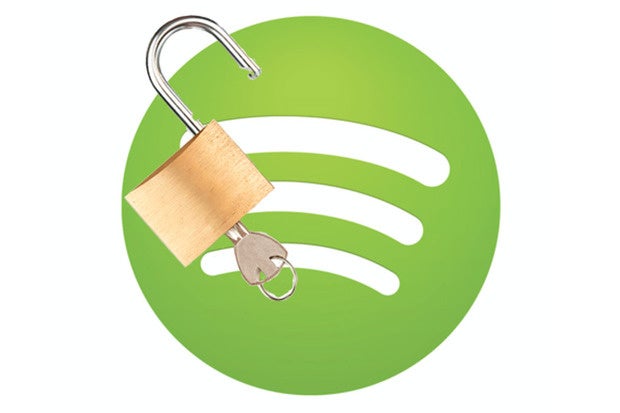 Spotify is trying to calm down users after many threatened to stop using the music streaming service that recently announced significant changes to its user terms and conditions.
Users have been in an uproar on social media sites like Twitter, taking offense at Spotify's announcement that it will begin asking customers for access to their photos, address book, mobile phone location and sensor data.
The company said in a post about its updated terms that it wants to collect the information to improve the customer experience and inform product decisions.
"We are constantly innovating and evolving our service to deliver the best possible experience for our users," wrote Candice Katz, user communications manager at Spotify. "The data we access simply helps us to tailor improved experiences to our users, and build new and personalized products for the future."
Users quickly cried foul.
"Um no. Sorry spotify – I'm sorry to leave you but this goes too far. My SO has less access. @Spotify #privacy #tech, " tweeted berbels.
And carnalizer tweeted that he has already quit Spotify, writing, "There, @Spotify account ended. I suggest you do the same. Privacy policies like that must die. I'll happily resume sub after remedies."
According to a lot of tweets, Spotify's move may be a boon for other services, like Apple Music.
"Seems like a good time to finally cancel my Spotify account and go all-in on Apple Music," tweeted steipete.
After the online tumult grew, Spotify CEO Daniel Ek tried to ease concerns and offer an apology, putting up his own post today.
"We should have done a better job in communicating what these policies mean and how any information you choose to share will – and will not – be used," he wrote. "We understand people's concerns about their personal information and are 100% committed to protecting our users' privacy and ensuring that you have control over the information you share."
He noted in the post that Spotify will always ask users before accessing their photos, contacts, voice controls and location. If the user declines the request, Spotify, he says, will not access it.
Ek also said, for instance, that if users allow the service to access their photos, the company will only use or access images that the user specifically chooses to share. "Those photos would only be used in ways you choose and control – to create personalized cover art for a playlist or to change your profile image, for example," he added.
As for accessing users' voice control features, Ek said future versions of the service could be built to enable people to navigate, skip songs or pause music hands-free. Spotify would not access users' voice controls without express permission.