Tackle the New Digital Era Challenges with Big Data
Big data can help financial services and insurance institutions to overcome regulatory compliance challenges.
This vendor-written piece has been edited by Executive Networks Media to eliminate product promotion, but readers should note it will likely favour the submitter's approach.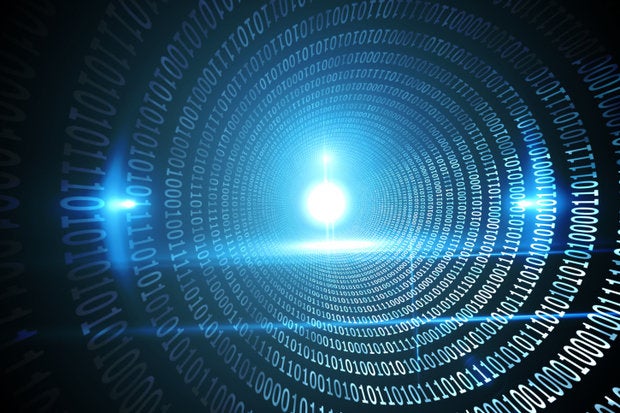 Financial services and insurance institutions are always looking to achieve better business performance, but in this new digital era, the combination of the rising volume and complexity of data as well as the escalation of regulatory pressures present quite a few new challenges.
These include suspicious money-laundering activity patterns, reducing risk and maintaining regulatory compliance, and improving customer intelligence and precisely targeting marketing campaigns. Failure to address these issues might result in costly outcomes, as shown by the recent fines imposed on the Singapore branches of Standard Chartered bank and Coutts & Co for breaching anti-money laundering regulations. The Monetary Authority of Singapore (MAS) fined the Singapore branches of Standard Chartered bank S$5.2 million and Coutts was fined S$2.4 million.
For institutions looking to overcome these challenges, big data occupies a major part of the solution. Introducing a number of targeted big data analytic resources will help businesses to cope, with Stefan Groschupf, Founder of Datameer saying, "We understand that helping navigate these waters goes beyond simply providing the best technology platform by understanding the industry's pain points and helping foster the development of a data-centric organization."
Anti-Money Laundering
Anti-money laundering regulations continue to evolve, becoming more complex, costly and difficult to comply with. Given the ever-growing scope of AML rules and massive volume of data to be analysed, leading banks are abandoning their minimally viable compliance approaches and leveraging modern BI platforms to streamline their AML reporting and compliance.
Datameer executives recently discussed the following areas and pain-points with leading financial services companies:
The constantly evolving AML regulations and the business challenges placed on institutions
Data, analytic and technical challenges to cost effective reporting and compliance
The ways a modern BI platform answers the analytic and architectural challenges of AML compliance and reporting

To help financial institutions better understand analytical methodologies for identifying suspicious activity, Datameer and NU Borders partnered to develop an AML application template. This template shows an example of the analytical steps to bring together mock, anonymous client data, transactional data, and sanctions lists in order to display trends and red flags in financial transactions.
Risk & Compliance
Regulatory compliance mandates are becoming stricter and most involve the aggregation, analysis, and reporting of massive diverse data sets that span business lines and are managed by many teams. Only 32 percent of firms in the 2015 Deloitte Compliance Trends Survey were confident their compliance departments IT systems could satisfy compliance responsibilities.
However, it is important to select a solution that is easy to deploy. By going with a flexible and robust system, this will make it easy to implement it with a business' existing processes. In turn this will make responding to the latest regulatory mandate easy as well.