Tencent Cloud partners NVIDIA to bring AI cloud computing to China
The partnership enables companies in China to integrate AI capabilities into their products and services.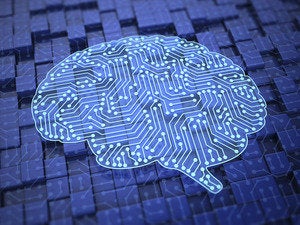 Tencent Cloud will be integrating NVIDIA's GPU computing and deep learning platform into its public cloud platform to encourage enterprises in China to use artificial intelligence technologies.
The move will provide Tencent Cloud's customers access to new cloud services powered by Tesla GPU accelerators. This includes GPU cloud servers incorporating NVIDIA Tesla P100, P40 and M40 GPU accelerators and NVIDIA deep learning software.
According to NVIDIA, these cloud servers will integrate up to eight GPU accelerators in the first half of this year, which will meet the requirements for deep learning and algorithms that involve ultra-high data volume and ultra-sized equipment.
For instance, the cloud offerings can be used for advanced analytics and high performance computing. They can also be used to develop advanced applications such as facial recognition, intelligent customer service, and machine learning.
"Tencent Cloud GPU offerings with NVIDIA's deep learning platform will help companies in China rapidly integrate AI capabilities into their products and services," said Sam Xie, Vice President of Tencent Cloud. "Our customers will gain greater computing flexibility and power, giving them a powerful competitive advantage."