The best OneNote 2016 tips: 10 ways anyone can get organised
Make the most of this versatile tool by setting up pages, notebooks, and sections.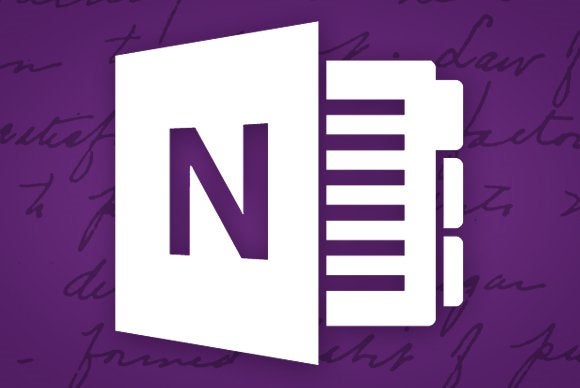 Microsoft's OneNote is a surprisingly versatile tool for jotting down and organizing notes, random facts, and anything else that doesn't fit into a spreadsheet or organized database. To keep it from turning into a virtual junk drawer, take advantage of its hierarchies of pages and outlines, sections and section groups, and notebooks. I'll walk you through those fundamentals and then show you my other favorite features.
I'm concentrating here on OneNote 2016—the version that comes with current versions of Microsoft Office, whether you're using the desktop version or Office 365. In older Office versions, exact commands described below may vary slightly. There's also a limited free version, which comes with Windows 10 and can be downloaded in earlier Windows releases.
Hierarchy 1: Pages and outlines
OneNote launches as a big, white space. It's a page, with a field at the top where you can (and should) give the page a name.
You can type anything you want into that page, including a collapsible outline. To do so, type something, then press Enter to create a new paragraph. But before you start typing, press Tab. The new paragraph is now subordinate to the one above it. You can adjust any paragraph's status in the outline by pressing Tab or Shift-Tab.
Hover your mouse over the top paragraph in the outline. A gray tag icon will appear. Click it to select the paragraph and any subordinate paragraphs. Double-click the tag icon to collapse the subordinate paragraphs. A bullet icon that looks like a plus-sign in a box tells you that a paragraph has hidden subordinate paragraphs.
Select a paragraph and its subordinate paragraphs.
That's your hierarchy within a single page, but you can also create a hierarchy of multiple pages. Pages are listed in the right panel.
To create a new page, press Ctrl-N. Press Ctrl-Shift-Alt-N to create a subpage subordinate to the one above it. Pressing Ctrl+Alt+[ and Ctrl+Alt+] promotes and demotes pages.
You can collapse this outline of pages by clicking the small chevron to the right of the page name. You can drag and drop all forms of pages to move them up or down, but you should collapse a page's subpages before you move it. If they're not collapsed, when you drag the page, the subpages don't move with it.
Create an outline of pages by collapsing subpages.
Hierarchy 2: Sections and section groups
All of those pages belong to a particular section. You can change from one section to another by clicking the tabs near the top of the OneNote window.