The CIO and CMO perspective on big data
CMOs now command more of the tech budget than any other executive outside of the CIO. With big data being one of the main drivers of technology spending, a strong relationship between IT and marketing is critical to business success.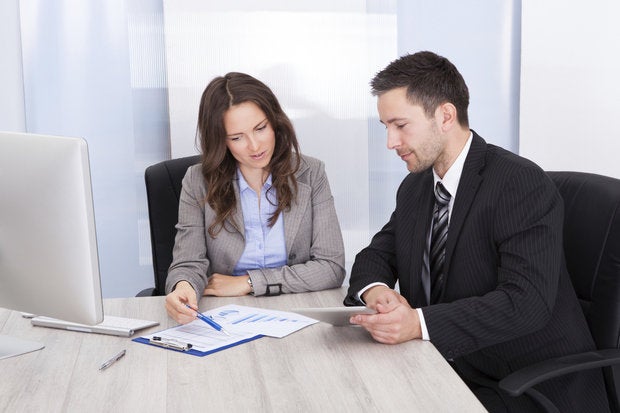 The lines between IT and marketing are blurring in the age of digital marketing. For that reason, it's more important than ever that CIOs and CMO communicate consistently and effectively. To examine this evolving relationship as it pertains to big data in particular, CIO.com partnered with CMO.com to produce this report.
It's a sign of the times that CMOs now spend more on technology than any corporate officer outside the CIO's office. And the biggest driver of that tech spending is big data, which accounts for 37 percent of the marketing technology budget, according to member-based advisory group CEB. Yet, as with many technology projects, CIOs and CMOs may not always see eye to eye on big data strategy and tactics. According to a recent survey of more than 1,100 senior marketing and IT executives by Accenture, 40 percent of CMOs believe their company's IT team doesn't understand the urgency of integrating new data sources into campaigns to address market conditions, while 43 percent of CIOs say that marketing requirements and priorities change too often for them to keep up.
Yet a strong partnership between IT and marketing is crucial if big data and analytics are to succeed. CMOs may increasingly take the lead on big data projects, but CIOs are the key to implementing, maintaining and scaling these solutions. "Marketing is the driver of the big data car," says Todd Merry, CMO of global hospitality and food service company Delaware North, "but it doesn't go anywhere without IT."
Even more so than with other tech projects, CIOs and CMOs need each other to deliver actionable insight with big data and emerging data collection and analytics tools. "The CIO brings the expertise in determining the quality of the data, as well as the process of acquiring and analyzing it. The CMO brings the expertise of how the data can be used to drive business decisions. The CIO brings the knowledge of what's possible — or could soon be possible —through technology, while the CMO pushes IT further by asking the right questions, giving them the right ideas, and pushing them to find a way," says Anne Park Hopkins, Senior Client Partner in Korn Ferry's CIO Practice. "This responsibility to leverage data to drive the business strategy and business decisions, however, is shared."
We talked to a diverse group of CMOs and CIOs about how they work together to transform marketing with big data and analytics tools, how they ensure that big data is actionable and what they need from each other to get big data right.
Defining the Big Data Roles
When it comes to analytics, it's important that the CIO and the CMO explicitly agree on "who owns the initiatives, the role each leader will take on, and when and how they are expected to work together," says Chris Curran, Chief Technologist for PwC's advisory practice.